World J Gastrointest Surg.
Feb 27, 2016;
8(2): 124-133
Published online Feb 27, 2016. doi: 10.4240/wjgs.v8.i2.124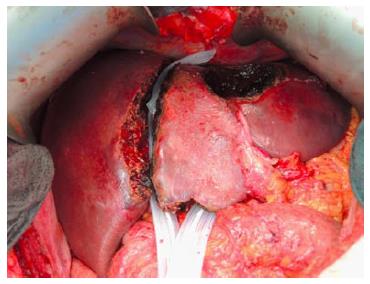 Figure 6 The future liver remnant was separated by two Penrose drains from the right liver lobe in a patient with bilobar colorectal liver metastases during the first stage operation.
Three lesions at the left hemi-liver were resected.
---
Citation: Li J, Ewald F, Gulati A, Nashan B. Associating liver partition and portal vein ligation for staged hepatectomy: From technical evolution to oncological benefit. World J Gastrointest Surg 2016; 8(2): 124-133
---