Copyright
©2011 Baishideng Publishing Group Co.
World J Gastrointest Surg.
Jul 27, 2011;
3(7): 89-100
Published online Jul 27, 2011. doi: 10.4240/wjgs.v3.i7.89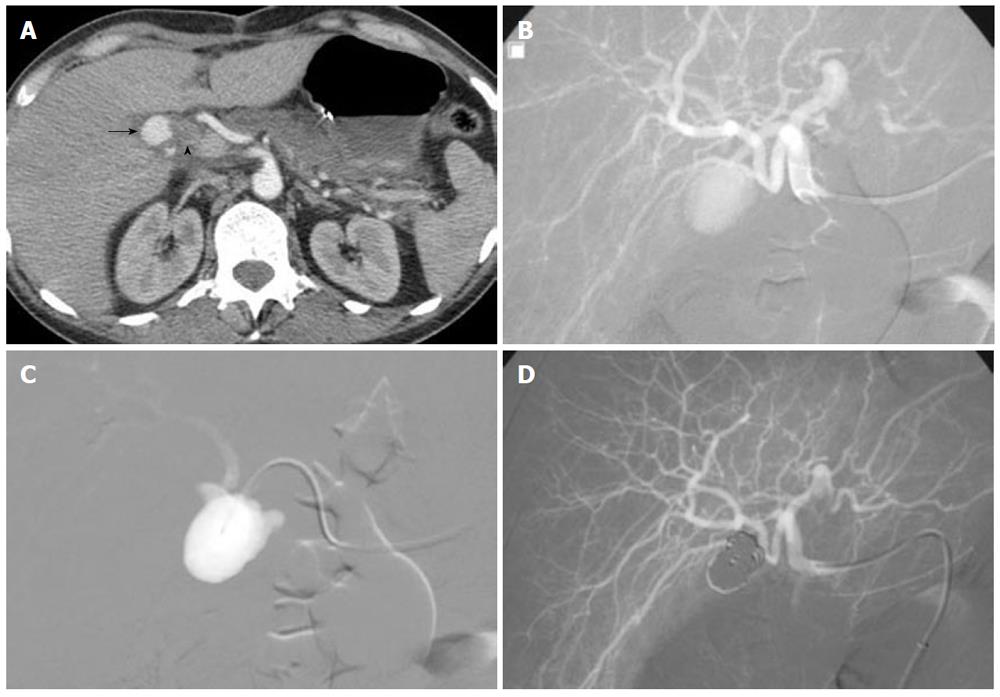 Figure 9 A 41-year-old woman presented 3 wk after laparoscopic cholecystectomy with right upper abdominal pain and hemobilia.
A: Computed axial tomography scan: round mass within the gallbladder fossa that shows contrast filling at the arterial phase (arrow), and dilatation of the bile duct (arrowhead); B: Selective hepatic arteriogram demonstrating pseudoaneurysm of the cystic artery stump; C: Coil embolization of the aneurysmal sac across the neck using the packing technique through a microcatheter; D: Control angiography showing complete occlusion of the false aneurysm and preservation of the main and distal hepatic artery.
---
Citation: Loffroy RF, Abualsaud BA, Lin MD, Rao PP. Recent advances in endovascular techniques for management of acute nonvariceal upper gastrointestinal bleeding. World J Gastrointest Surg 2011; 3(7): 89-100
---