Copyright
©2011 Baishideng Publishing Group Co.
World J Gastrointest Surg.
Jul 27, 2011;
3(7): 89-100
Published online Jul 27, 2011. doi: 10.4240/wjgs.v3.i7.89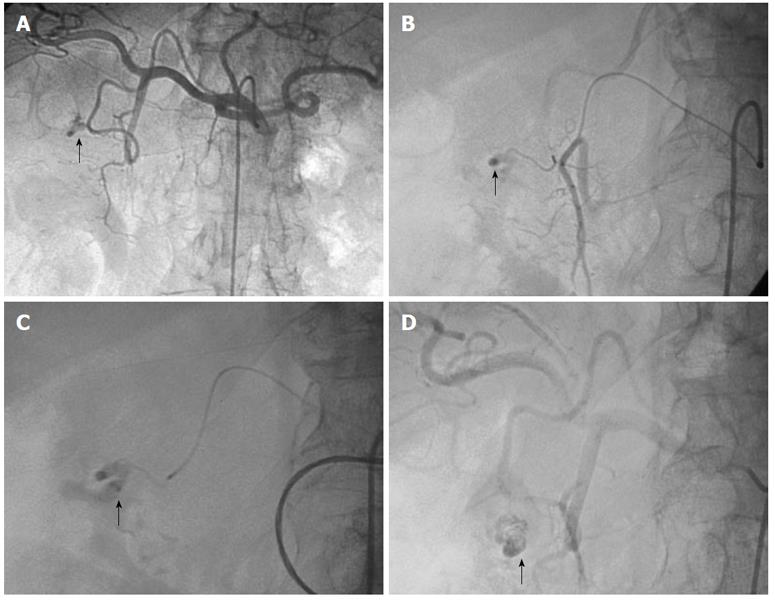 Figure 1 Arteriogram images of bleeding from a bulbar duodenal ulcer in a 76-year-old man.
A, B: Arteriogram showing contrast medium extravasated from a slender branch of the gastroduodenal artery into the duodenum (arrows); C, D: After microcatheterization, selective glue embolization [radiopaque because of associated lipiodol (arrows)] preserving the gastroduodenal artery ensured control of the bleeding, with no early or late recurrences.
---
Citation: Loffroy RF, Abualsaud BA, Lin MD, Rao PP. Recent advances in endovascular techniques for management of acute nonvariceal upper gastrointestinal bleeding. World J Gastrointest Surg 2011; 3(7): 89-100
---