World J Gastrointest Surg.
May 27, 2023;
15(5): 992-999
Published online May 27, 2023. doi: 10.4240/wjgs.v15.i5.992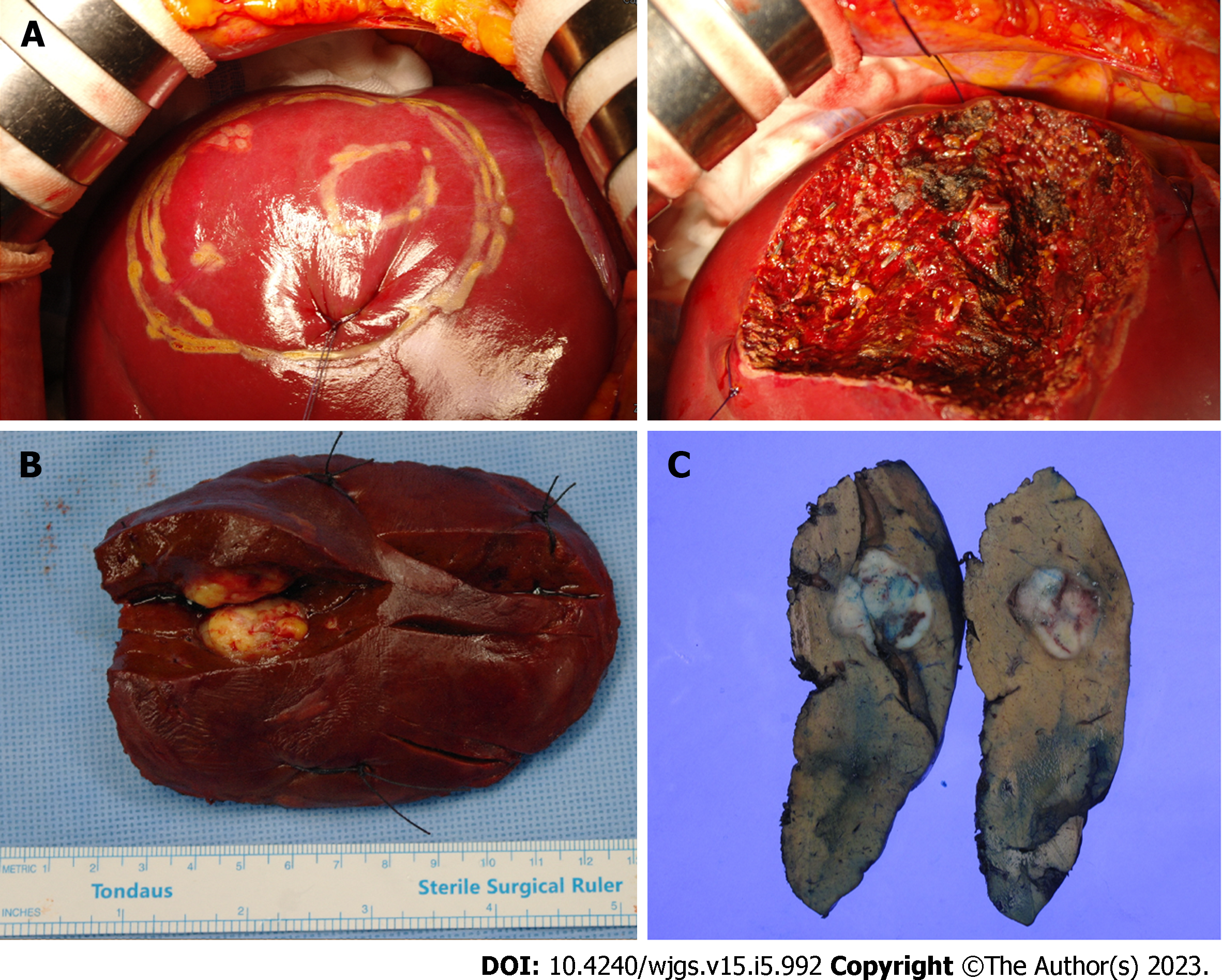 Figure 5 Intraoperative finding, gross finding, and pathological specimen.
A: Intraoperative finding. After demarcating the tumor location and resection margin using intraoperative ultrasonography, liver segmentectomy of segment 8 was performed; B and C: Gross finding of the resected liver (B) and pathological specimen (C). The resected specimen exhibits a 2.4 cm × 2.2 cm × 2.0 cm white-yellowish solitary mass that is firm and relatively well-demarcated.
---
Citation: Lee SH, Bae SH, Lee SC, Ahn TS, Kim Z, Jung HI. Curative resection of leiomyosarcoma of the descending colon with metachronous liver metastasis: A case report. World J Gastrointest Surg 2023; 15(5): 992-999
---