World J Gastrointest Surg.
May 27, 2023;
15(5): 978-983
Published online May 27, 2023. doi: 10.4240/wjgs.v15.i5.978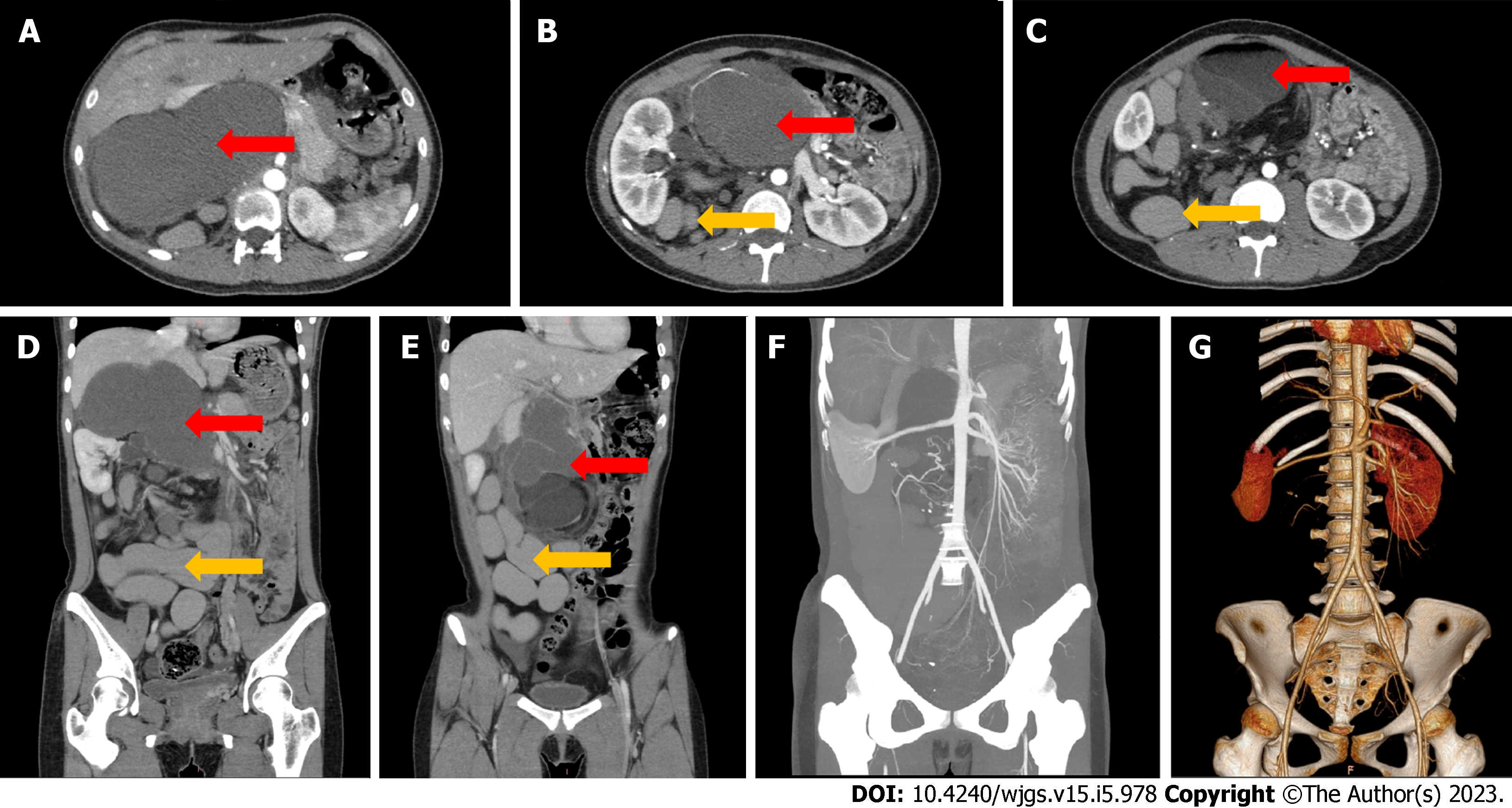 Figure 1 Abdominal computed tomography angiography showed a huge mass in the right retroperitoneum (red arrows) and the intestinal duplication (yellow arrows).
A-C: Transverse view; D and E: Coronal view; F and G: Abdominal angiography.
---
Citation: Xiong PF, Yang L, Mou ZQ, Jiang Y, Li J, Ye MX. Giant teratoma with isolated intestinal duplication in adult: A case report and review of literature. World J Gastrointest Surg 2023; 15(5): 978-983
---