World J Gastrointest Surg.
May 27, 2023;
15(5): 812-824
Published online May 27, 2023. doi: 10.4240/wjgs.v15.i5.812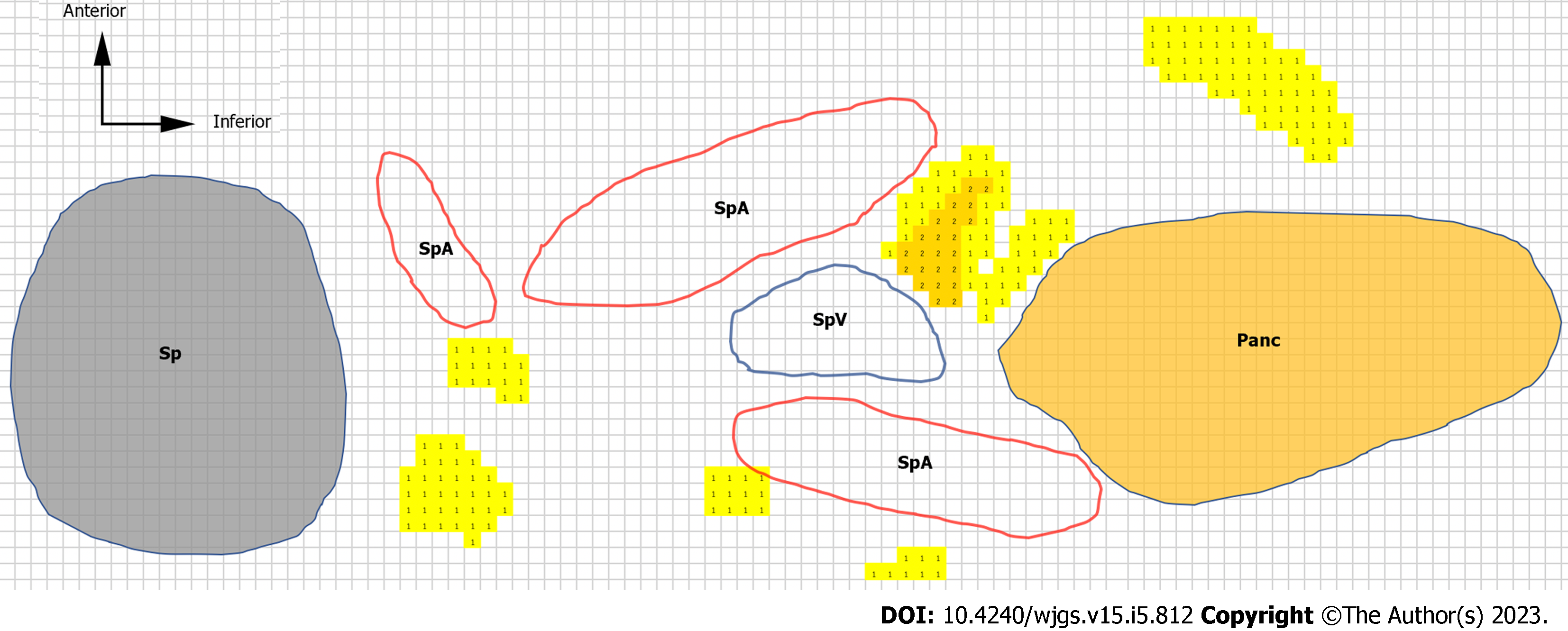 Figure 3 Heatmap and color scale.
We traced the major structures [
i.e.
, pancreatic parenchyma, spleen, splenic artery, splenic vein, and lymph nodes (LNs)] around the No. 11d LN region in case 4. The number of LNs is represented as a heatmap. We made the heatmap using the color scale function of Microsoft Excel for Mac (version 16.16.27
[202012]
). The scale is set to show that the number of LNs increases as the color changes from yellow to red. The colored cells with numbers are LN heatmaps. LN: Lymph node; Sp: Spleen; Panc: Pancreas; SpA: Splenic artery; SpV: Splenic vein.
---
Citation: Umebayashi Y, Muro S, Tokunaga M, Saito T, Sato Y, Tanioka T, Kinugasa Y, Akita K. Distribution of splenic artery lymph nodes and splenic hilar lymph nodes. World J Gastrointest Surg 2023; 15(5): 812-824
---