World J Gastrointest Surg.
Apr 27, 2020;
12(4): 138-148
Published online Apr 27, 2020. doi: 10.4240/wjgs.v12.i4.138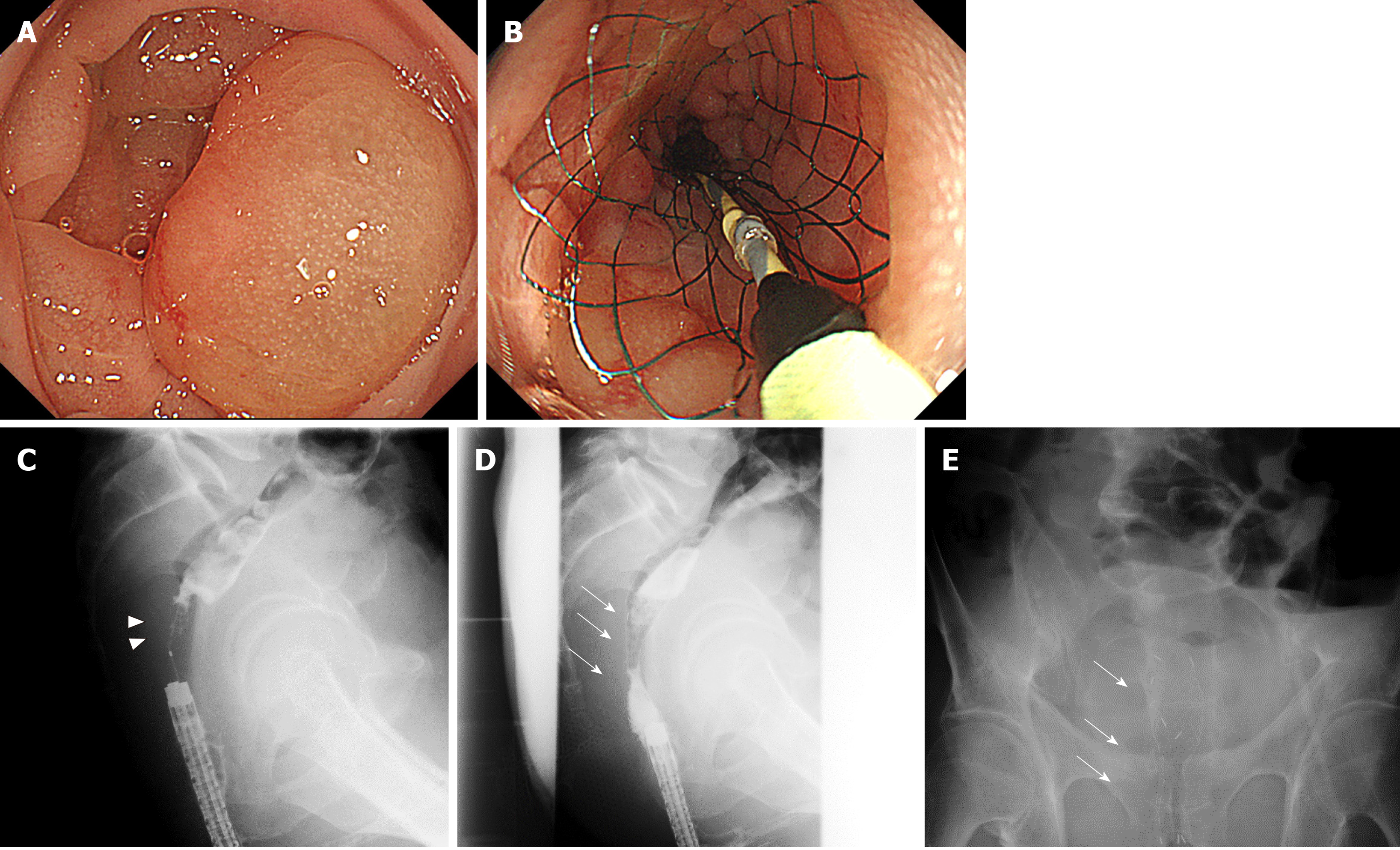 Figure 4 Palliative care using the newly developed Niti-S MD type colonic stent.
A and C: The patient was a 65-year-old man who presented with obstructive lesion (arrowhead) in the rectum (Rb); B and D: The patient had rectal stenosis caused by peritoneal dissemination of gastric cancer. Using a smaller caliber colonoscope, we placed a 22 mm×8 cm stent (arrow) while paying attention not to cover the stent on the pectinate line; E: On the second day, the stent was fully expanded, decompressing the acute obstruction.
---
Citation: Miyasako Y, Kuwai T, Ishaq S, Tao K, Konishi H, Miura R, Sumida Y, Kuroki K, Tamaru Y, Kusunoki R, Yamaguchi A, Kouno H, Kohno H. Newly developed self-expandable Niti-S MD colonic metal stent for malignant colonic obstruction. World J Gastrointest Surg 2020; 12(4): 138-148
---