World J Gastrointest Surg.
Feb 27, 2020;
12(2): 68-76
Published online Feb 27, 2020. doi: 10.4240/wjgs.v12.i2.68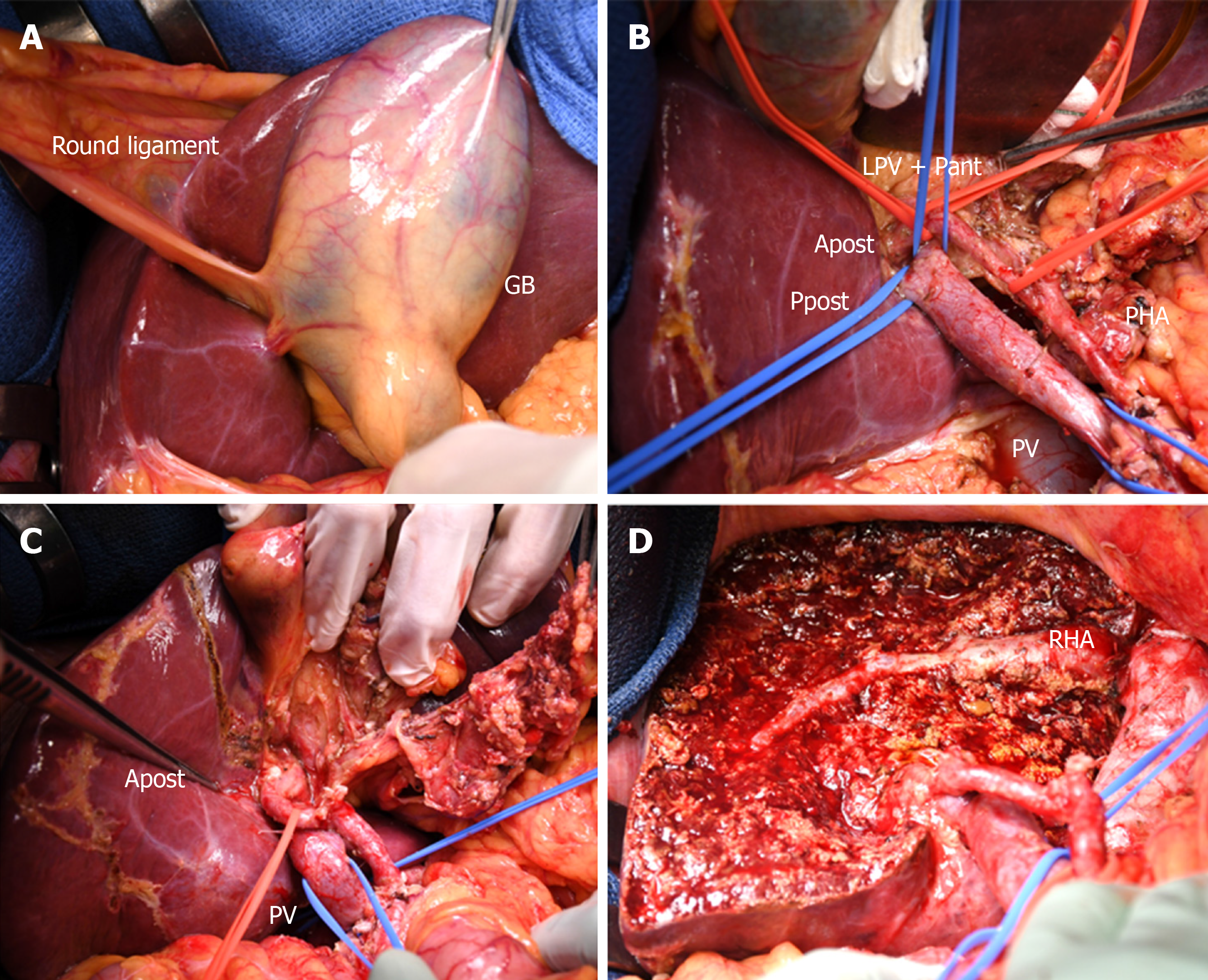 Figure 3 Operative findings.
A: The gallbladder was located on the left side of the round ligament; B: The hepatic hilum was dissected, and the vessels were encircled by tape. The course of the right posterior hepatic artery was infraportal; C: After division of the left hepatic artery, right anterior hepatic artery, left portal vein and right anterior portal vein, the resection line of the liver was marked along the demarcation line on the liver surface; D: The cutting surface after left trisectionectomy and caudate lobectomy. Liver resection was conducted along the right hepatic vein. PV: Portal vein; LPV: Left portal vein; GB: Gallbladder.
---
Citation: Ishida T, Nara S, Akahoshi K, Takamoto T, Kishi Y, Esaki M, Hiraoka N, Shimada K. Left hepatic trisectionectomy for perihilar cholangiocarcinoma with a right-sided round ligament: A case report. World J Gastrointest Surg 2020; 12(2): 68-76
---