World J Gastrointest Surg.
Feb 27, 2020;
12(2): 68-76
Published online Feb 27, 2020. doi: 10.4240/wjgs.v12.i2.68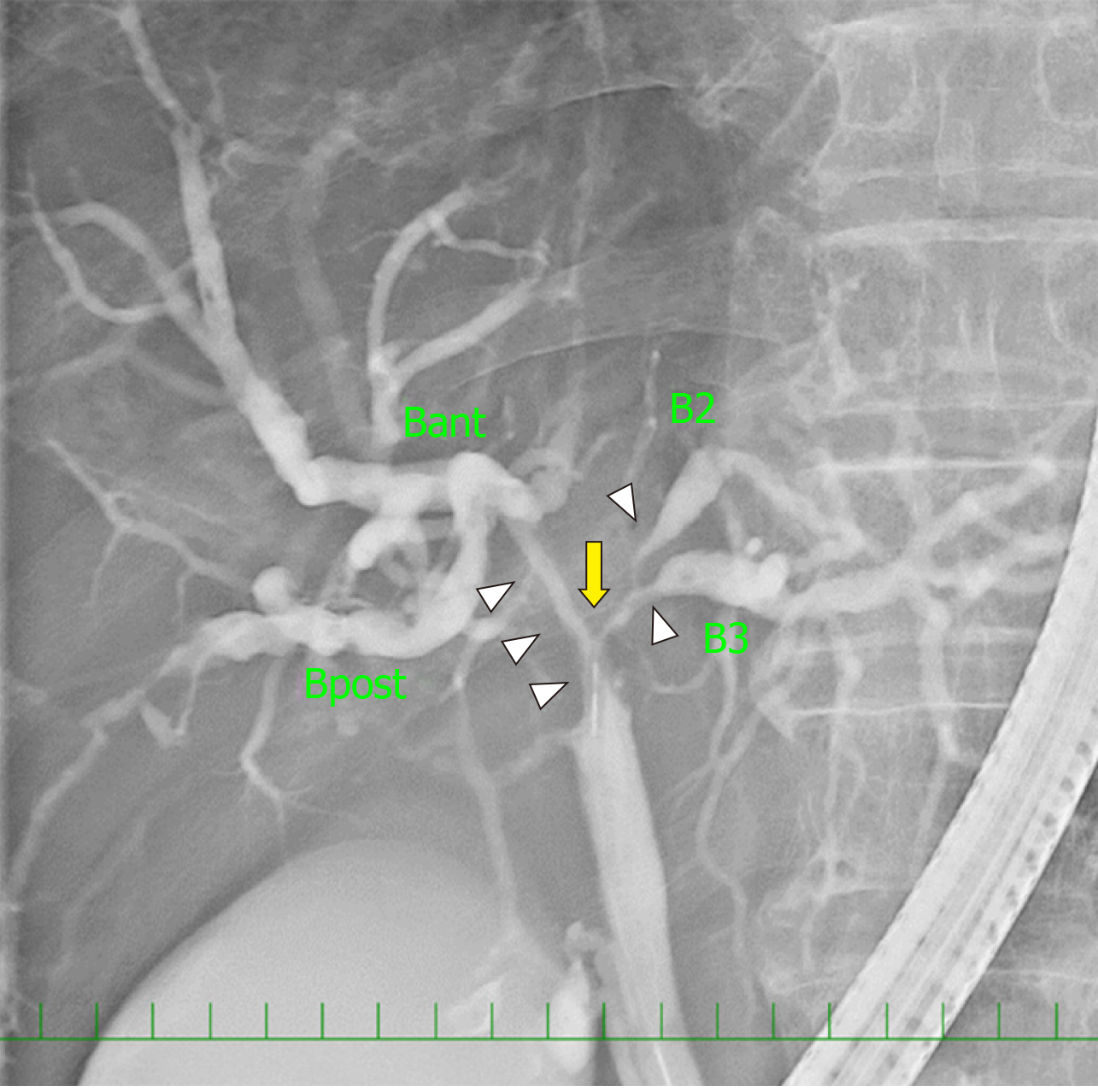 Figure 2 Endoscopic retrograde cholangiography revealed the severe stenosis of the hilar bile duct (yellow arrow).
The stenotic portion extended from the hepatic hilum to the right, B2, and B3 bile ducts (white arrowheads).
---
Citation: Ishida T, Nara S, Akahoshi K, Takamoto T, Kishi Y, Esaki M, Hiraoka N, Shimada K. Left hepatic trisectionectomy for perihilar cholangiocarcinoma with a right-sided round ligament: A case report. World J Gastrointest Surg 2020; 12(2): 68-76
---