World J Gastrointest Oncol.
Apr 15, 2016;
8(4): 351-357
Published online Apr 15, 2016. doi: 10.4251/wjgo.v8.i4.351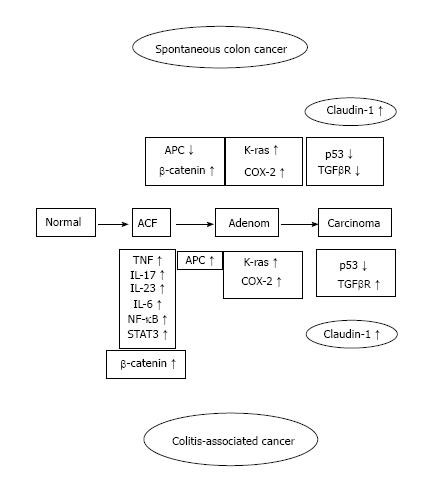 Figure 1 Mechanisms of colorectal cancer and colitis-associated cancer development.
APC: Adenomatous polyposis coli; TGFβ: Transforming growth factor beta; NF-κB: Nuclear factor-κB; TNF: Tumor necrosis factor; IL: Interleukin; STAT3: Signal transducer and active of transcription 3.
---
Citation: Kinugasa T, Akagi Y. Status of colitis-associated cancer in ulcerative colitis. World J Gastrointest Oncol 2016; 8(4): 351-357
---