Copyright
©2014 Baishideng Publishing Group Inc.
World J Gastrointest Oncol.
Nov 15, 2014;
6(11): 430-437
Published online Nov 15, 2014. doi: 10.4251/wjgo.v6.i11.430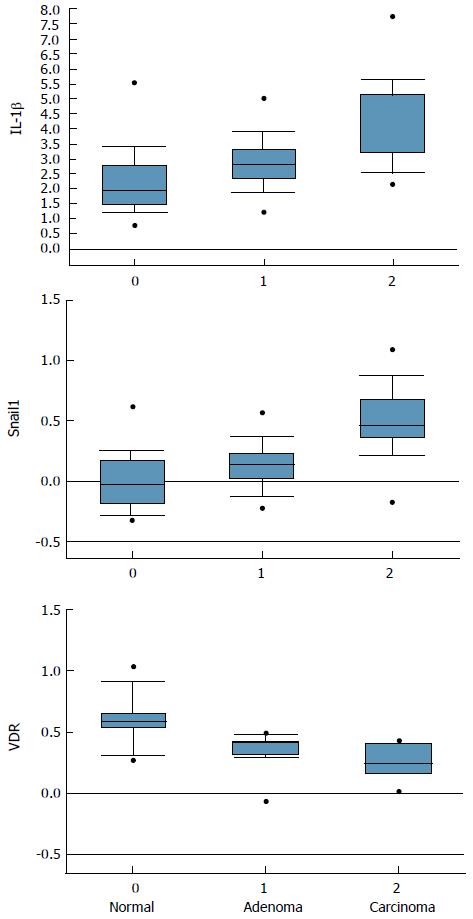 Figure 1 The expression levels of IL-1β and Snail are increased and the levels of vitamin D receptor decreased in colon cancer patients (Skrypziack, PLOS ONE 2010[71]).
VDR: Vitamin D receptor.
---
Citation: Klampfer L. Vitamin D and colon cancer. World J Gastrointest Oncol 2014; 6(11): 430-437
---