World J Gastrointest Oncol.
Mar 15, 2010;
2(3): 146-150
Published online Mar 15, 2010. doi: 10.4251/wjgo.v2.i3.146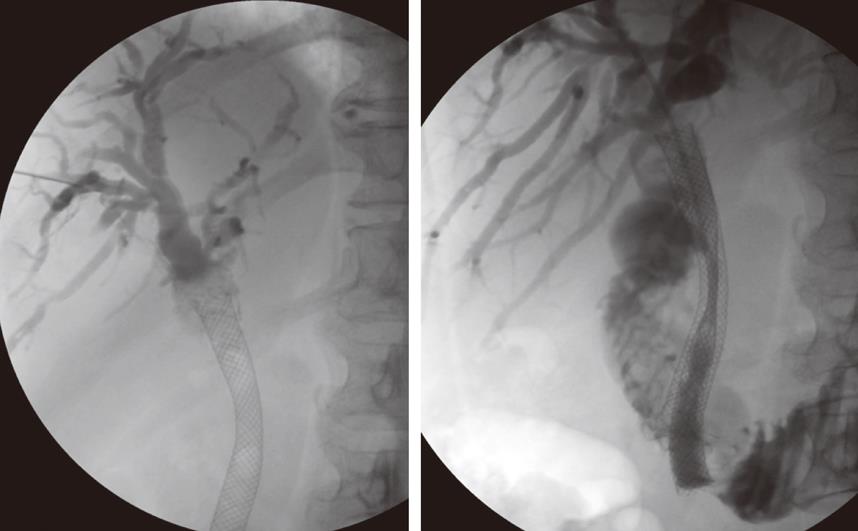 Figure 6 PTC shows tumor over-growth at the proximal end of the stent with no contrast flow distally.
Also, tumor in-growth as evidenced by lack of contrast opacification outside the new coaxially placed stent.
---
Citation: George C, Byass OR, Cast JEI. Interventional radiology in the management of malignant biliary obstruction. World J Gastrointest Oncol 2010; 2(3): 146-150
---