World J Gastrointest Oncol.
Apr 15, 2021;
13(4): 223-230
Published online Apr 15, 2021. doi: 10.4251/wjgo.v13.i4.223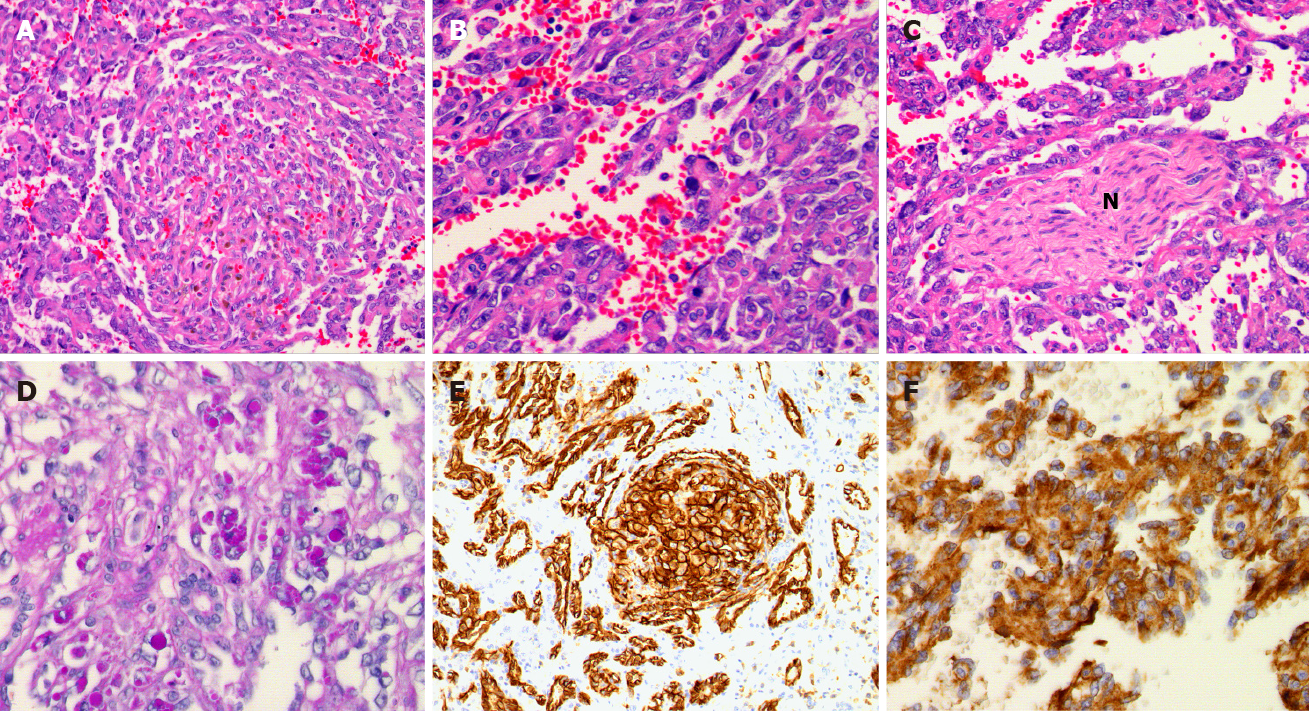 Figure 1 Histologic findings of pediatric hepatic angiosarcoma.
A: Whorls of atypical spindled cells (Hematoxylin-eosin staining, 10 ×); B: Moderate power view of the lesional cells show moderate nuclear atypia (Hematoxylin-eosin staining, 20 ×); C: Perineural invasion is be noted in this infiltrative lesion; note the nerve bundle (N) in the center (hematoxylin-eosin staining, 10 ×); D: Periodic acid-Schiff-positive eosinophilic globules are focally identified in the lesion, usually seen in association with the whorls of atypical spindled cells/glomeruloid bodies (para-aminosailcylic acid, 10 ×); E: The lesional cells are immunoreactive for vascular markers such as CD31 (10 ×) (note the glomeruloid body in the center); F: Factor VIII (20 ×).
---
Citation: Bannoura S, Putra J. Primary malignant vascular tumors of the liver in children: Angiosarcoma and epithelioid hemangioendothelioma. World J Gastrointest Oncol 2021; 13(4): 223-230
---