Copyright
©2014 Baishideng Publishing Group Inc.
World J Gastrointest Endosc.
Oct 16, 2014;
6(10): 457-474
Published online Oct 16, 2014. doi: 10.4253/wjge.v6.i10.457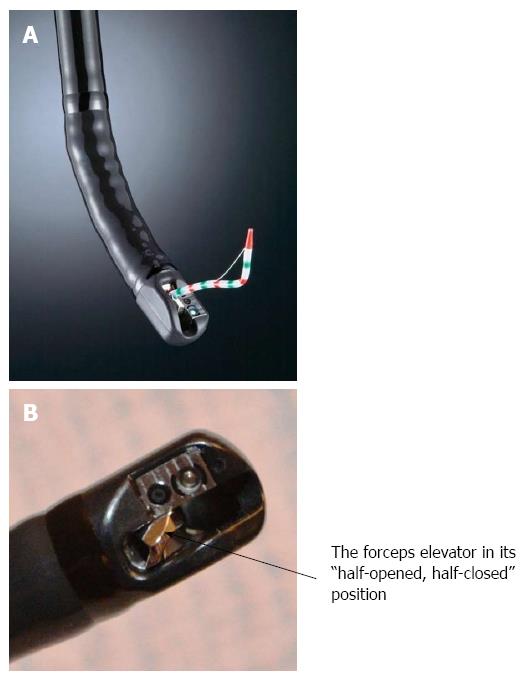 Figure 1 A FujiFilm 530-series duodenoscope and forceps elevator.
A: Displayed is a FujiFilm 530-series duodenoscope, also known as an ERCP endoscope. Also displayed is an endoscopic accessory (colored white with green and red strips), which was passed through the endoscope's working (or instrument) channel and is seen exiting the endoscope's distal tip); B: Displayed is the forceps elevator of a FujiFilm duodenoscope. This mechanism is also visible in Figure 1A. [Note: Figures 1A and 1B are reproduced by the permission and courtesy of FUJIFILM Medical Systems U.S.A., Inc. ("FujiFilm"). No correlations or inferences should be made linking FujiFilm products to the transmission of CRE, "superbugs" and/or other related antibiotic-resistant microorganisms that may cause infections].
---
Citation: Muscarella LF. Risk of transmission of carbapenem-resistant Enterobacteriaceae and related "superbugs" during gastrointestinal endoscopy. World J Gastrointest Endosc 2014; 6(10): 457-474
---