Copyright
©2013 Baishideng Publishing Group Co.
World J Gastrointest Endosc.
Dec 16, 2013;
5(12): 600-604
Published online Dec 16, 2013. doi: 10.4253/wjge.v5.i12.600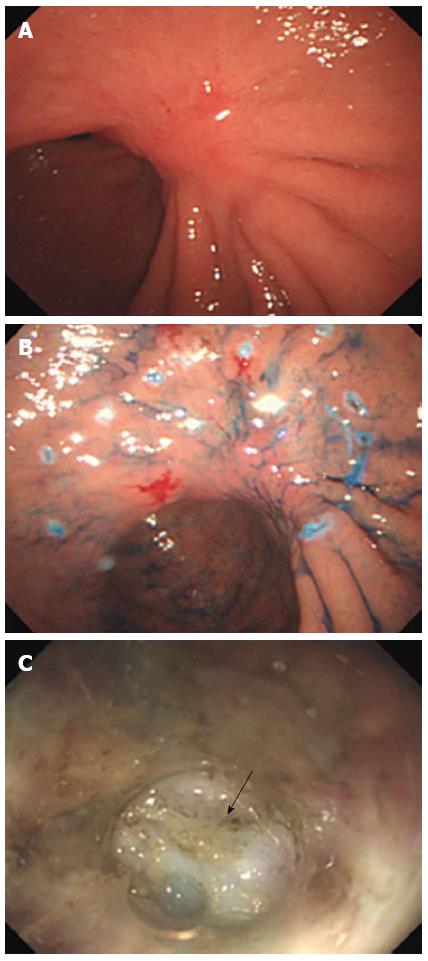 Figure 1 Conventional endoscopic view.
A: Showing locally recurrent gastric cancer located in the lesser curvature of the gastric angulus; B: Marking dots for the incision delineating the outside margin of the lesion; C: Severe submucosal fibrosis was observed through a small-caliber transparent hood (arrow).
---
Citation: Shimamura Y, Ishii N, Nakano K, Ikeya T, Nakamura K, Takagi K, Fukuda K, Suzuki K, Fujita Y. Repeat endoscopic submucosal dissection for recurrent gastric cancers after endoscopic submucosal dissection. World J Gastrointest Endosc 2013; 5(12): 600-604
---