World J Gastrointest Endosc.
May 16, 2021;
13(5): 125-136
Published online May 16, 2021. doi: 10.4253/wjge.v13.i5.125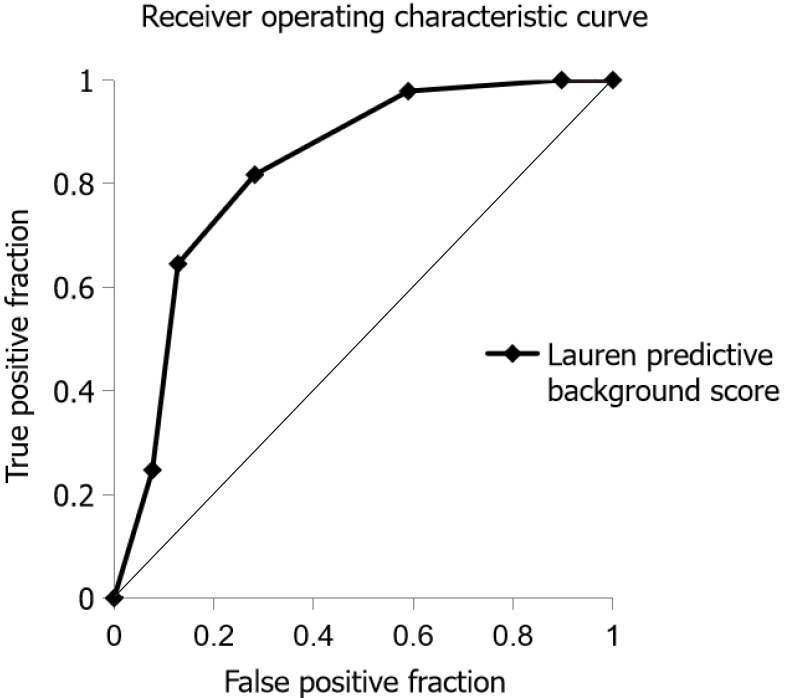 Figure 2 Receiver operating characteristic curve for predicting intestinal-type gastric cancer.
Receiver operating characteristics curve was based on the Lauren predictive background score in 132 patients with diffuse- or intestinal-type gastric cancer according to Lauren classification. The Lauren predictive background score was defined as a sum of the following points: +2 points for an age of 65 years or older, +1 point for male sex, +1 point for endoscopic intestinal metaplasia, and -1 point for endoscopic enlarged folds.
---
Citation: Toyoshima O, Nishizawa T, Yoshida S, Aoki T, Nagura F, Sakitani K, Tsuji Y, Nakagawa H, Suzuki H, Koike K. Comparison of endoscopic gastritis based on Kyoto classification between diffuse and intestinal gastric cancer. World J Gastrointest Endosc 2021; 13(5): 125-136
---