Copyright
©2012 Baishideng Publishing Group Co.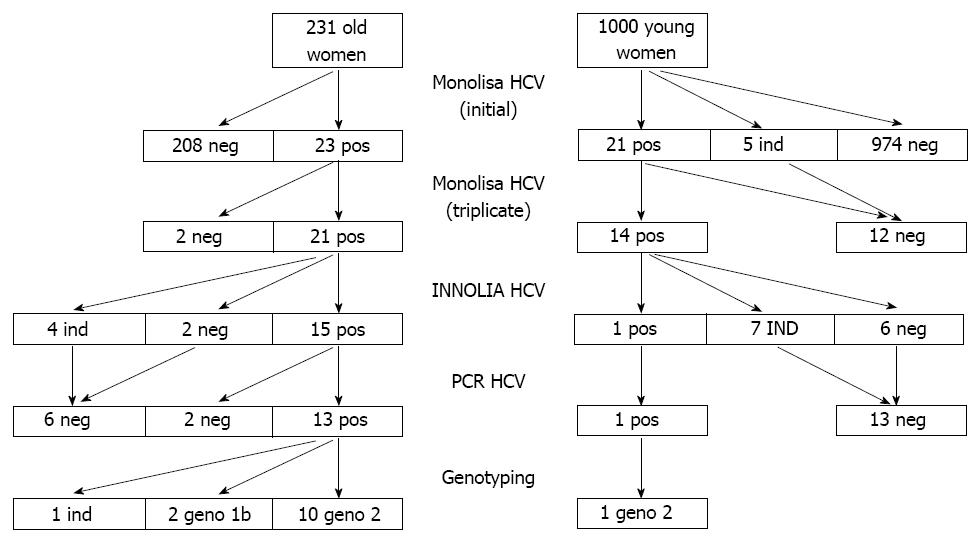 Figure 2 Algorithm of hepatitis C virus testing in the two female populations.
Monolisa hepatitis C virus (HCV) (initial): Samples tested initially with Monolisa and results observed; Monolisa HCV (triplicate): Samples positive with initial test and found at least once positive in two additional replicates (step of duplicate is not represented here); INNO-LIA HCV: Monolisa positive samples analyzed by INNO-LIA HCV confirmation test; PCR HCV: INNO-LIA HCV tested samples further analyzed by polymerase chain reaction (PCR); Genotyping: Positive PCR samples analyzed for genotype determination; ind: Doubtful result from Monolisa test; IND: Indeterminate result from INNO-LIA HCV confirmation test; Geno 1b: HCV-1 subtype b genotype; Geno 2: HCV-2 genotype.
---
Citation: Bouare N, Vaira D, Gothot A, Delwaide J, Bontems S, Seidel L, Gerard P, Gerard C. Prevalence of HIV and HCV infections in two populations of Malian women and serological assays performances. World J Hepatol 2012; 4(12): 365-373
---