Copyright
©2012 Baishideng Publishing Group Co.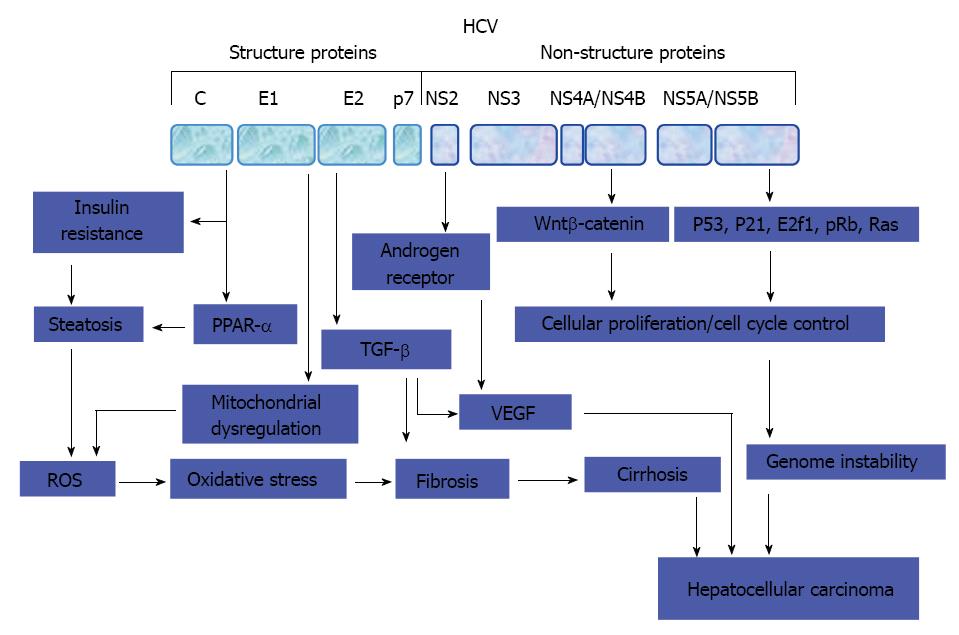 Figure 3 Molecular mechanisms of hepatitis C virus-mediated hepatocarcinogenesis.
Key steps that thought to be involved in the development of hepatitis C virus-associated hepatocellular carcinoma. HCV: Hepatitis C virus; ROS: Reactive oxygen species; IRS: Insulin receptor substrate; TGF: Transforming growth factor; VEGF: Vascular endothelial growth factor; PPAR: Peroxisome proliferator-activated receptor.
---
Citation: Selimovic D, El-Khattouti A, Ghozlan H, Haikel Y, Abdelkader O, Hassan M. Hepatitis C virus-related hepatocellular carcinoma: An insight into molecular mechanisms and therapeutic strategies. World J Hepatol 2012; 4(12): 342-355
---