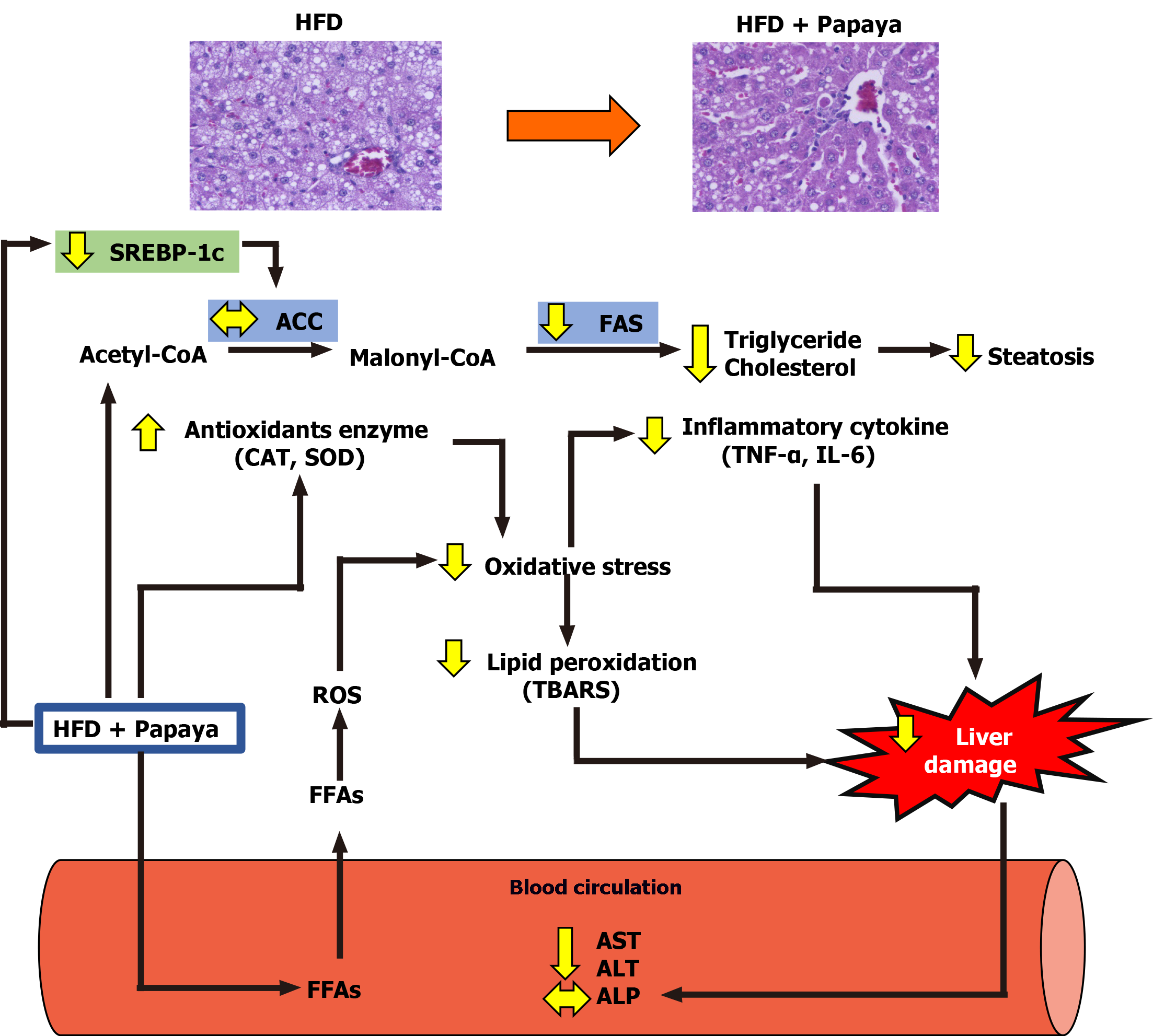 Figure 5 Schematic diagram of possible mechanism of papaya juice on non-alcoholic fatty liver disease.
The beneficial effect of papaya against hepatic steatosis in obese rats may occur through the inhibition of lipogenic pathways by reducing
SREBP-1c
and
FAS
gene expression, causing the reduction of hepatic fat accumulation. Papaya can improve enzymatic antioxidants [catalase (CAT) and superoxide dismutase (SOD)] and decrease lipid peroxidation in the liver. The administration of papaya significantly decreased proinflammatory cytokines such as tumour necrosis factor-α
(
TNF-α) and interleukin 6 (IL-6) to modulate liver damage. Papaya is therefore able to reduce the activities of aspartate transaminase (AST) and alanine transaminase (ALT) in serum. Overall, this study provides evidence for the beneficial effects of papaya to reverse the progression of non-alcoholic fatty liver disease in obese rats. ALP: Alkaline phosphatase; FFAs: Free fatty acids; HFD: High fat diet; ROS: Reactive oxygen species; TBARS: 2-Thiobarbituric acid reactive substances.
---
Citation: Deenin W, Malakul W, Boonsong T, Phoungpetchara I, Tunsophon S. Papaya improves non-alcoholic fatty liver disease in obese rats by attenuating oxidative stress, inflammation and lipogenic gene expression. World J Hepatol 2021; 13(3): 315-327
---