World J Gastroenterol.
Sep 15, 2003;
9(9): 2100-2104
Published online Sep 15, 2003. doi: 10.3748/wjg.v9.i9.2100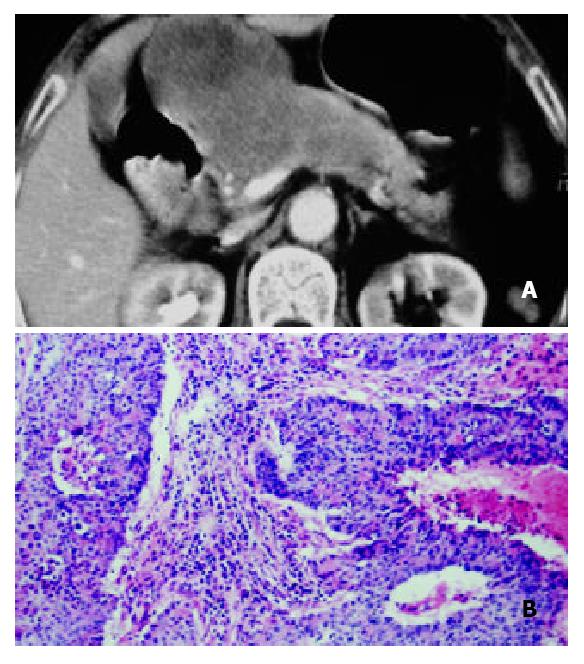 Figure 4 A 70-year-old woman with solid-cystic-papillary well-differentiated pancreatic carcinoma with involvement of ligamentum hepatoduodenale.
A: Helical CT enhancement imaging 35 s after administration of contrast agent revealed that CT enhancement of mass was heterogenously slight low density with low density necrotic region; B: Hematoxylin-eosin-stained specimen (100 ×) demonstrated massive necrosis tissuse and irregular tubula structure in well-differentiated pancreatic carcinoma.
---
Citation: Wang ZQ, Li JS, Lu GM, Zhang XH, Chen ZQ, Meng K. Correlation of CT enhancement, tumor angiogenesis and pathologic grading of pancreatic carcinoma. World J Gastroenterol 2003; 9(9): 2100-2104
---