World J Gastroenterol.
Aug 15, 2003;
9(8): 1729-1733
Published online Aug 15, 2003. doi: 10.3748/wjg.v9.i8.1729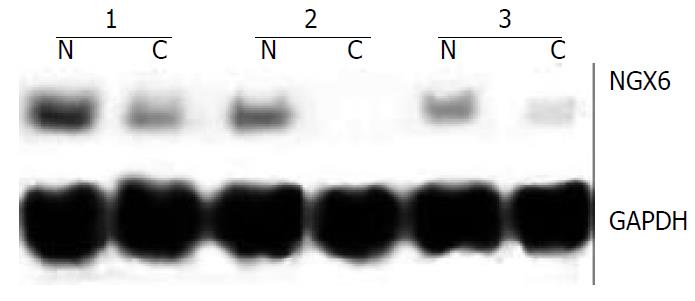 Figure 2 Northern blot was used to detect the expression abun-dance of NGX6 gene in human colorectal carcinoma and its adjacent normal tissues.
The expression level of NGX6 was down-regulated in colorectal carcinoma tissues. C, human colorectal carcinoma tissue; N, adjacent normal colorectal tissue.
---
Citation: Zhang XM, Sheng SR, Wang XY, Wang JR, Li J. Expression of tumor related genes NGX6, NAG-7, BRD7 in gastric and colorectal cancer. World J Gastroenterol 2003; 9(8): 1729-1733
---