World J Gastroenterol.
Jun 15, 2003;
9(6): 1318-1322
Published online Jun 15, 2003. doi: 10.3748/wjg.v9.i6.1318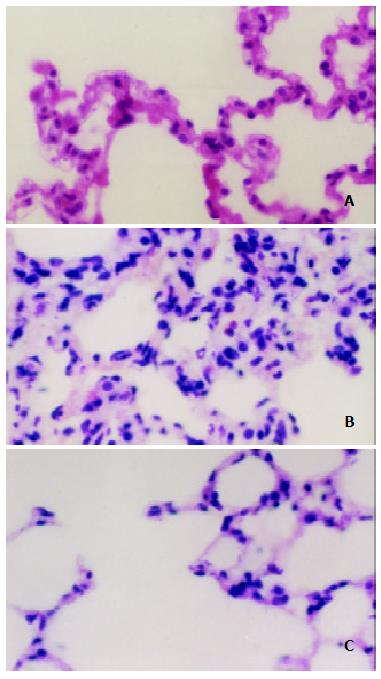 Figure 1 Light microscopic observation on the lung after IIR with pretreatment of AG in rats (HE × 400).
A. The normal lung tissue structure was found in sham group; B. Lung edema, hemorrhage and inflammatory cells sequestration were found in the IR group; C. Decreased morphological changes induced by the intestinal IR were found in the IR + AG group.
---
Citation: Zhou JL, Jin GH, Yi YL, Zhang JL, Huang XL. Role of nitric oxide and peroxynitrite anion in lung injury induced by intestinal ischemia-reperfusion in rats. World J Gastroenterol 2003; 9(6): 1318-1322
---