World J Gastroenterol.
May 15, 2003;
9(5): 951-955
Published online May 15, 2003. doi: 10.3748/wjg.v9.i5.951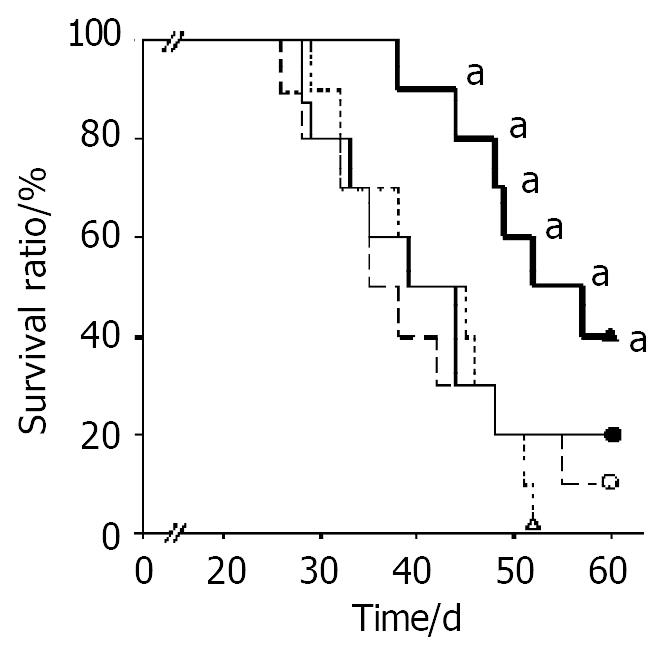 Figure 6 Survival time after various treatment in the tumor-bearing model. Two days after tumor inoculation, mice were injected sc with RPMI-1640 (○), NIH3T3 cells capsule (●), NIH3T3-mIL-12 cells (△) and NIH3T3-mIL-12 cells capsule (▲), respectively. Ten tumor-bearing mice (n = 10) in each group were observed for their survival time. All surviving mice were monitored for at least 60 d. aP < 0.05, compared with other three counterpart groups, respectively.
---
Citation: Zheng S, Xiao ZX, Pan YL, Han MY, Dong Q. Continuous release of interleukin 12 from microencapsulated engineered cells for colon cancer therapy. World J Gastroenterol 2003; 9(5): 951-955
---