World J Gastroenterol.
Apr 15, 2003;
9(4): 683-687
Published online Apr 15, 2003. doi: 10.3748/wjg.v9.i4.683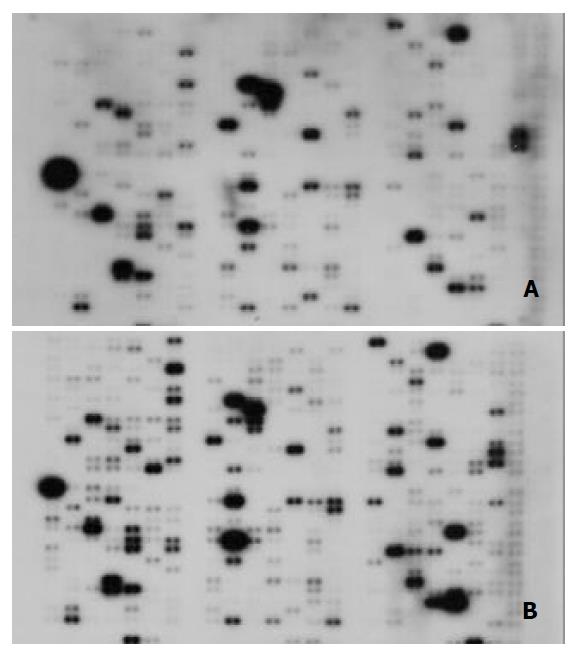 Figure 1 Parallel analyses of gene expression profiles in hu-man hepatoma cell line HLE and normal liver tissues. Atlas human cancer cDNA expression array (Clontech, USA) was hybridized with 32P-labeled cDNA probes in normal liver tis-sues (A) and human hepatoma cell line HLE (B).
---
Citation: Liu LX, Liu ZH, Jiang HC, Zhang WH, Qi SY, Hu J, Wang XQ, Wu M. Gene expression profiles of hepatoma cell line HLE. World J Gastroenterol 2003; 9(4): 683-687
---