World J Gastroenterol.
Aug 15, 2001;
7(4): 537-541
Published online Aug 15, 2001. doi: 10.3748/wjg.v7.i4.537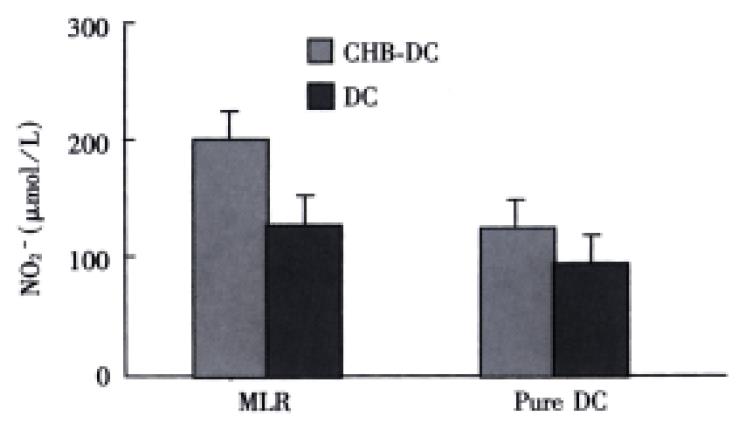 Figure 3 Increased NO production by DCs from HBV-infected patients. All the T cells (2 × 105/well) were donated from a healthy volunteer in AMLR DC (1 × 104 well-1) from patients with chronic hepatitis type B (CHB) and healthy donors were cultured for 5d. Pure population of DCs (1 × 109·L-1) isolated by the cytokine enrich-ment method were cultured with SAC I strain 75 mg·L-1 for 48 h.
---
Citation: Wang FS, Xing LH, Liu MX, Zhu CL, Liu HG, Wang HF, Lei ZY. Dysfunction of peripheral blood dendritic cells from patients with chronic hepatitis B virus infection. World J Gastroenterol 2001; 7(4): 537-541
---