World J Gastroenterol.
Aug 15, 2001;
7(4): 537-541
Published online Aug 15, 2001. doi: 10.3748/wjg.v7.i4.537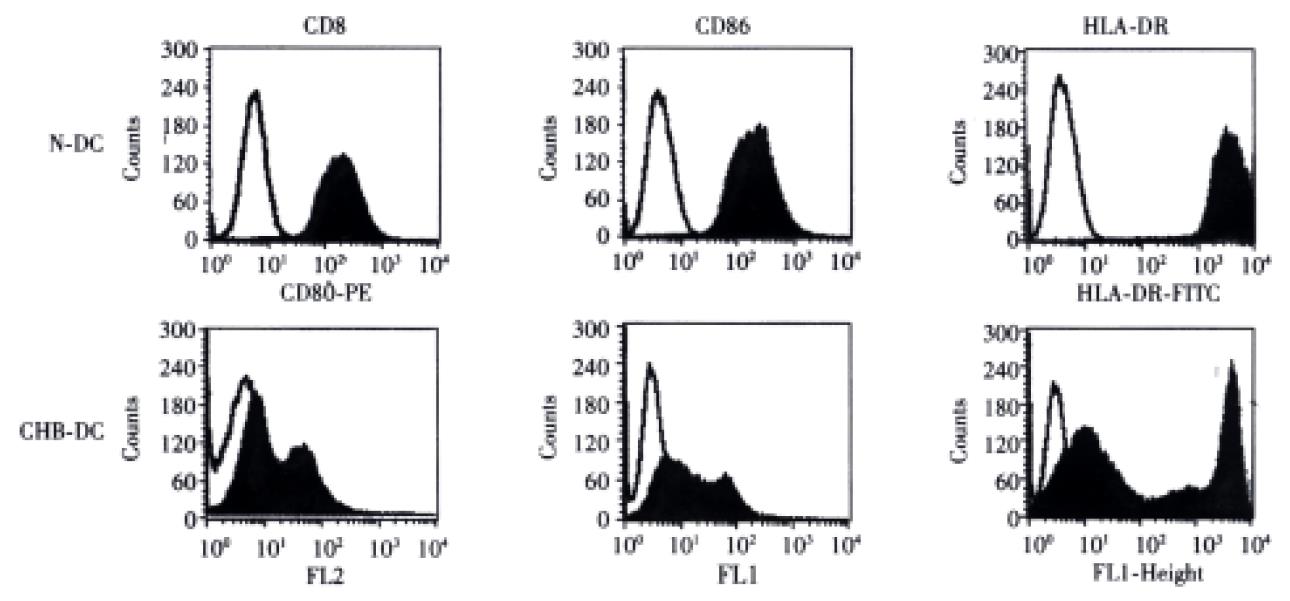 Figure 2 Comparison of fluorescent intensities of flow cytometric analyses on surface of dendritic cells (DCs) from a representative of HBV-infected patients (HB-DC) and a representative of uninfected healthy donors (N-DC). The green line is for signals from controls (DCs stained with mouse IgG2 instead of specific antibody against surface marker of DCs). The green line with purple color represents the signals obtained from surface of DCs stained with corresponding specific antibody. Note the shift to the left in the peak with increasing expression of surface markers on DCs. Two other independent experiments gave similar results.
---
Citation: Wang FS, Xing LH, Liu MX, Zhu CL, Liu HG, Wang HF, Lei ZY. Dysfunction of peripheral blood dendritic cells from patients with chronic hepatitis B virus infection. World J Gastroenterol 2001; 7(4): 537-541
---