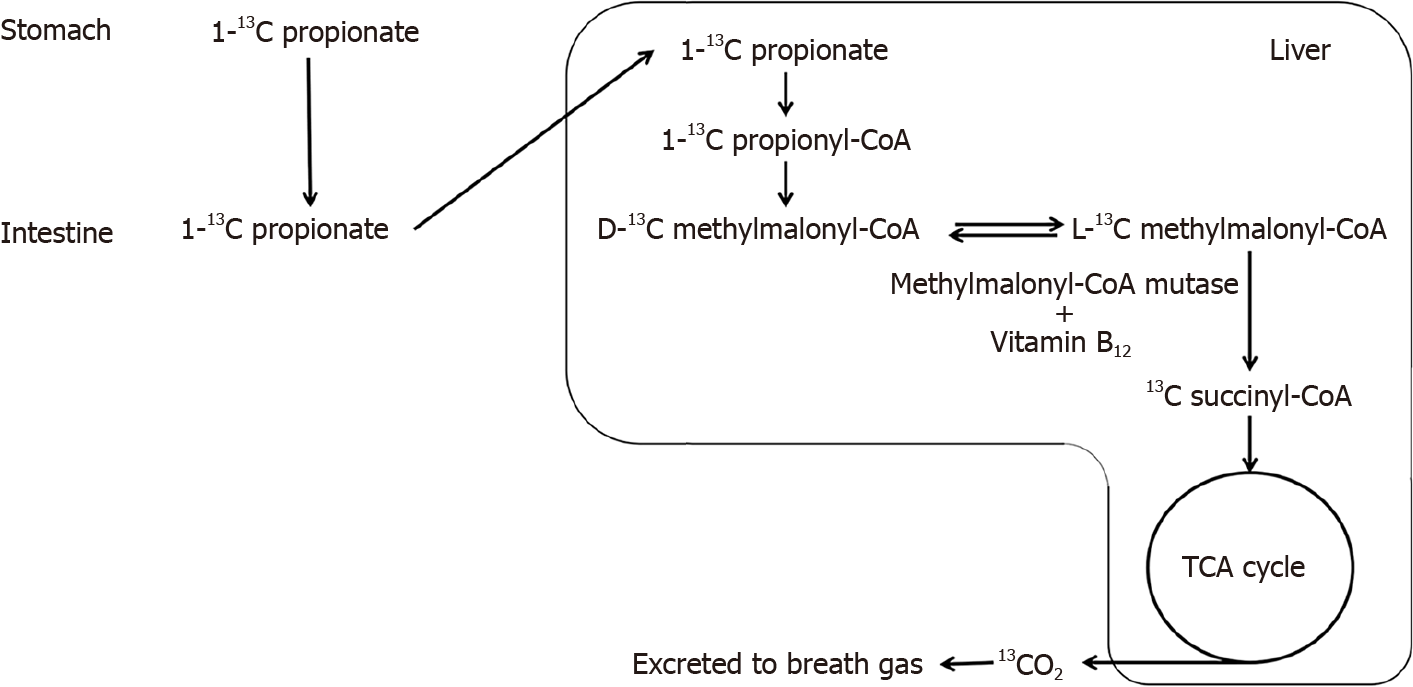 Figure 1 Propionate metabolism and the measuring principle of the propionate breath test.
TCA: Tricarboxylic acid. Citation: Sasaki Y, Sato T, Maeda T, Komatsu F, Kawagoe N, Imai T, Shigeta T, Kashima N, Urita Y. [In Press] Evaluation of the One-Hour ¹³C-Propionate Breath Test in 49 Patients from a Single Center in Japan to Detect Vitamin B
12
Deficiency.
Med. Sci. Monit
. 2023 [DOI: 10.12659/MSM.940238]. Copyright © The Authors 2023. Published by Medical Science Monitor, International Scientific Information, Inc.
---
Citation: Sasaki Y, Kawagoe N, Imai T, Urita Y. Effects of ethanol and sex on propionate metabolism evaluated via a faster 13C-propionate breath test in rats. World J Gastroenterol 2023; 29(21): 3269-3279
---