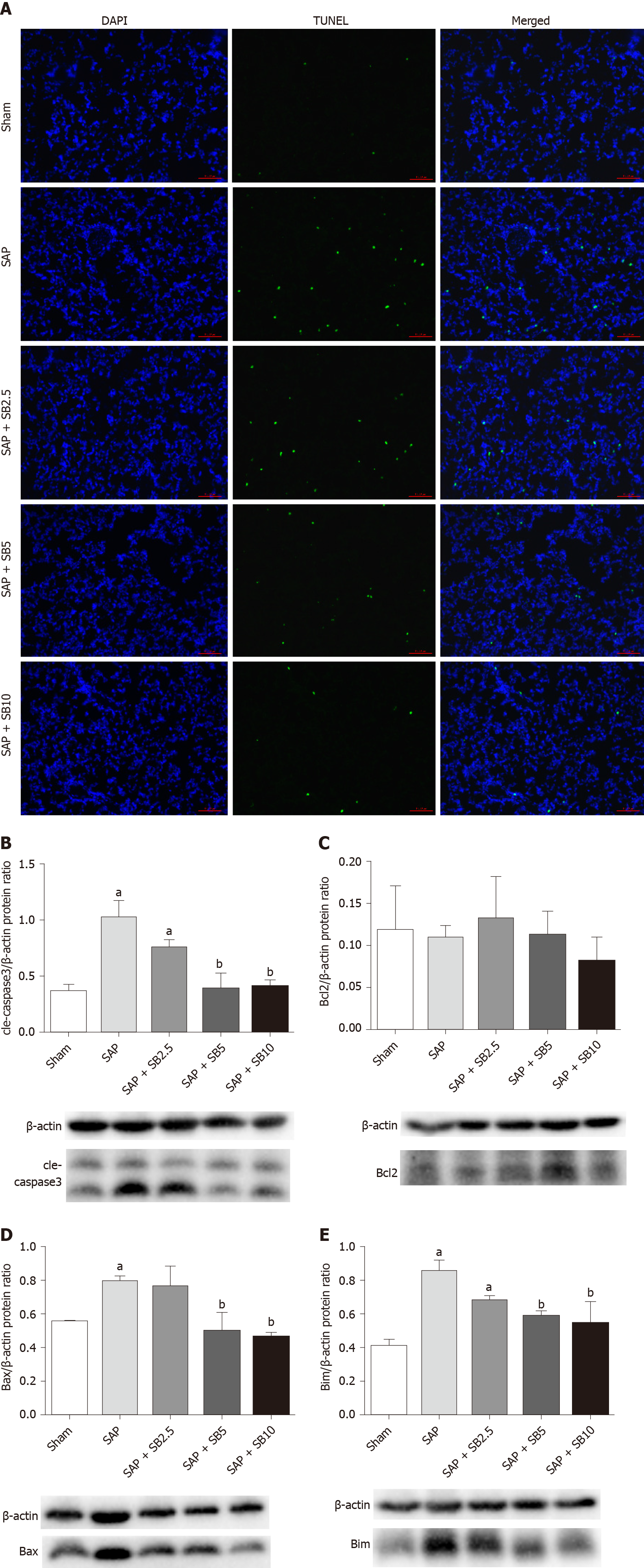 Figure 6 Effect of SB203580 on apoptosis of lung tissues in severe acute pancreatitis.
A: Representative terminal deoxynucleotidyl transferase-mediated dUTP nick end labeling images of pulmonary sections (200 ×); B: Cle-caspase3; C: Bcl2; D: Bax; E: Bim. B-E: Representative western blotting analysis results for apoptosis-related proteins in lung tissues; Data were expressed as mean ± SE;
a
P
< 0.05
vs
sham group;
b
P
< 0.05
vs
severe acute pancreatitis group. SAP: Severe acute pancreatitis.
---
Citation: Zhang XX, Wang HY, Yang XF, Lin ZQ, Shi N, Chen CJ, Yao LB, Yang XM, Guo J, Xia Q, Xue P. Alleviation of acute pancreatitis-associated lung injury by inhibiting the p38 mitogen-activated protein kinase pathway in pulmonary microvascular endothelial cells. World J Gastroenterol 2021; 27(18): 2141-2159
---