World J Gastroenterol.
Feb 14, 2017;
23(6): 999-1009
Published online Feb 14, 2017. doi: 10.3748/wjg.v23.i6.999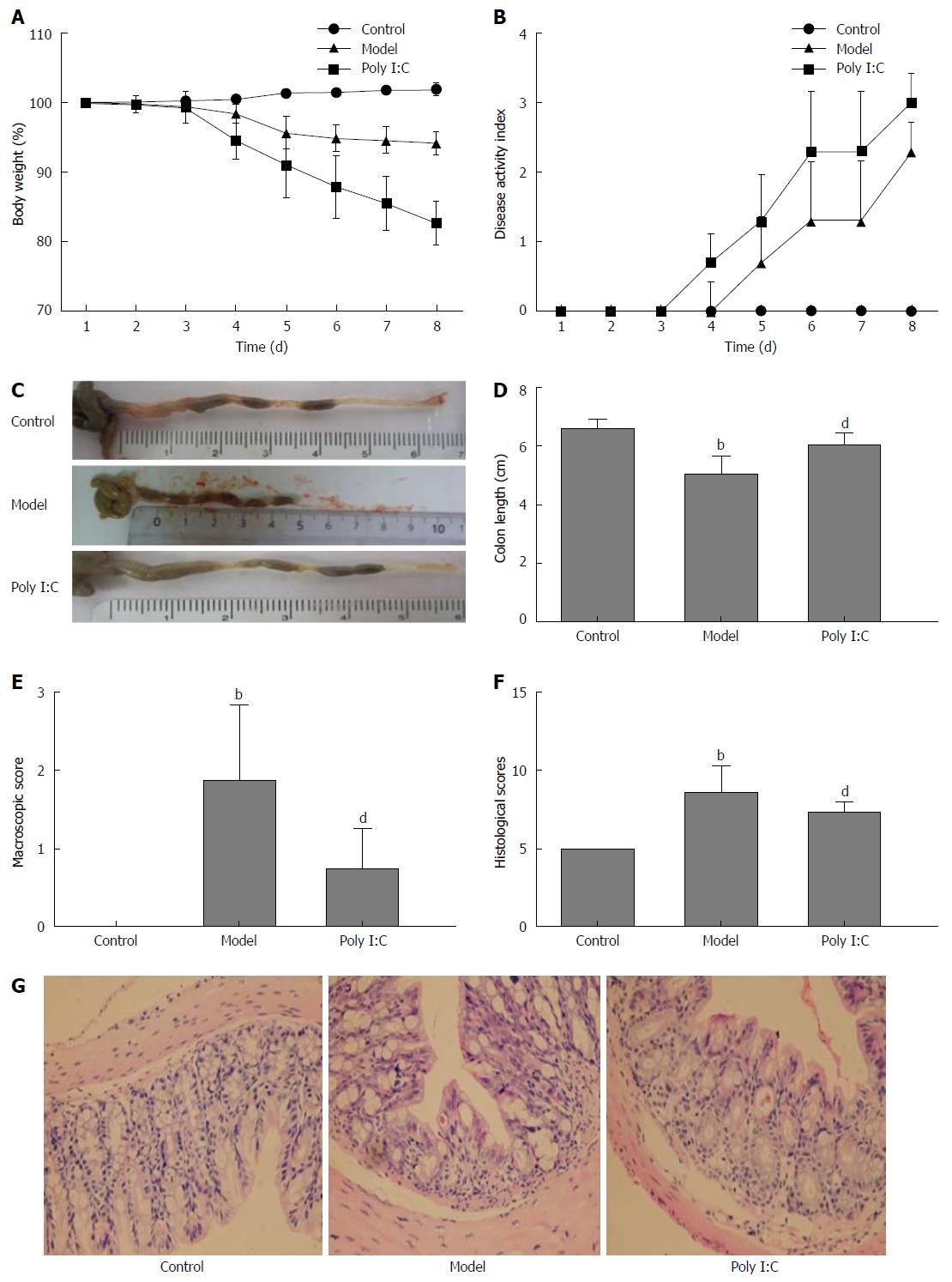 Figure 1 Effect of poly I:C administration on dextran sulfate sodium-induced acute colitis. A: The percentage of body weight change assessed daily during 1 to 8 d observation; B: Change in the disease activity index that was comprised of body weight loss, stool consistency and occult blood; C: Representative photographs of colon obtained after monitoring clinical development of colitis for 8 d; D: Quantitative analysis of the length of the colon; E: Macroscopic score inflammation assessed; F: Histological scores of the colon tissues; G: Representative photographs of HE staining of colon tissues (Magnifications, × 200). Data are expressed as mean ± SD. bP < 0.01 vs control group; dP < 0.01 vs model group.
---
Citation: Zhao HW, Yue YH, Han H, Chen XL, Lu YG, Zheng JM, Hou HT, Lang XM, He LL, Hu QL, Dun ZQ. Effect of toll-like receptor 3 agonist poly I:C on intestinal mucosa and epithelial barrier function in mouse models of acute colitis. World J Gastroenterol 2017; 23(6): 999-1009
---