World J Gastroenterol.
Jan 14, 2016;
22(2): 776-789
Published online Jan 14, 2016. doi: 10.3748/wjg.v22.i2.776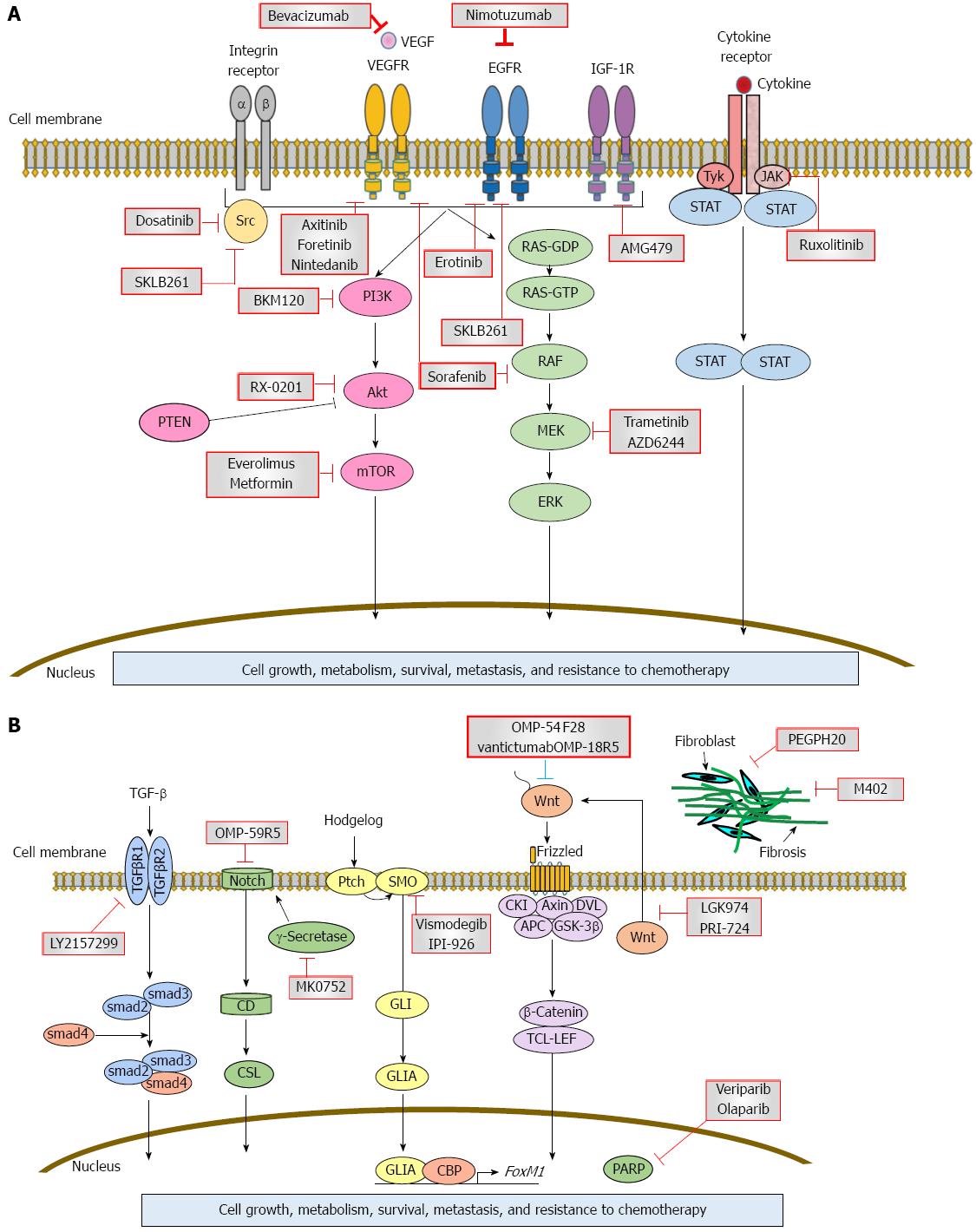 Figure 1 Signaling cascade (A) and therapeutic inhibitor (B) in pancreatic cancer. Black circles indicated the critical signaling for the development of pancreas cancer. Red squares indicated the molecularly targeted agents for the treatment of pancreatic cancer. Adapted from Matsuoka T et al.
---
Citation: Matsuoka T, Yashiro M. Molecular targets for the treatment of pancreatic cancer: Clinical and experimental studies. World J Gastroenterol 2016; 22(2): 776-789
---