World J Gastroenterol.
Jan 14, 2015;
21(2): 556-562
Published online Jan 14, 2015. doi: 10.3748/wjg.v21.i2.556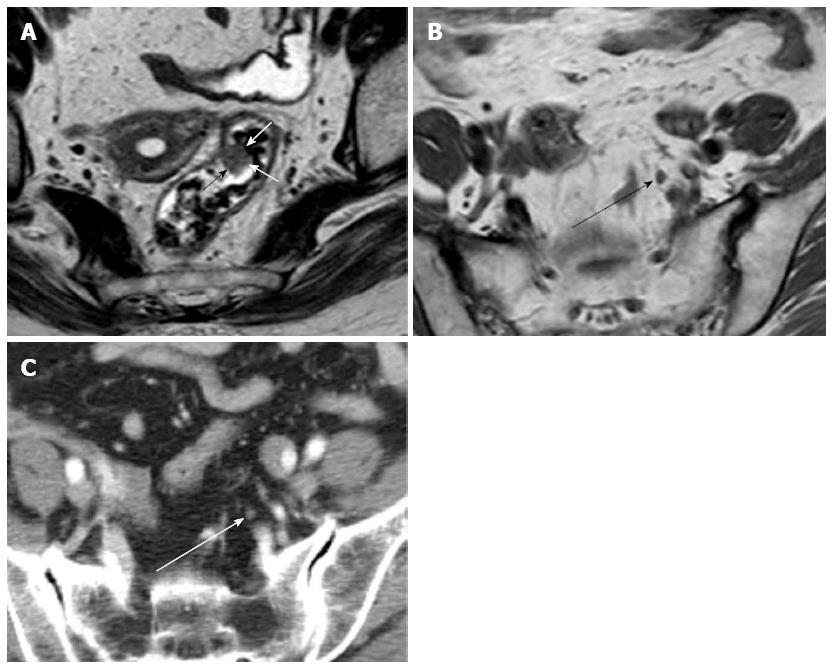 Figure 1 Early rectal carcinoma and lymph node metastasis on computed tomography and magnetic resonance imaging.
A: Axial T2-weighted image shows polypoid rectal carcinoma (arrows); B: Axial T1-weighted image shows regional lymph node with 4.5 mm in short axis diameter (black arrow); C: Axial computed tomography scan shows the same regional lymph node (white arrow) as in B.
---
Citation: Choi J, Oh SN, Yeo DM, Kang WK, Jung CK, Kim SW, Park MY. Computed tomography and magnetic resonance imaging evaluation of lymph node metastasis in early colorectal cancer. World J Gastroenterol 2015; 21(2): 556-562
---