Copyright
©2014 Baishideng Publishing Group Co.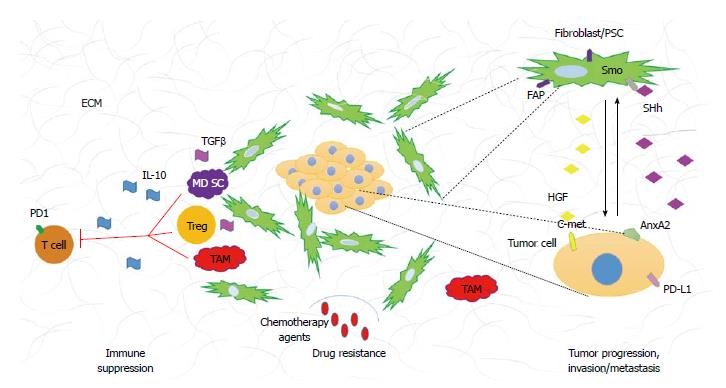 Figure 1 Graphical representation of the stromal components and their interactions in pancreatic ductal adenocarcinoma.
FAP: Fibroblast activation protein; Smo: Smoothened; SHh: Sonic hedgehog; HGF: Hepatocyte growth factor; PD-L1: Programmed death ligand-1; PD1: Programmed death-1 (receptor); AnxA2: AnnexinA2; TGFβ: Transforming growth factor β; IL-10: Interleukin 10; MDSC: Myeloid derived suppressor cell; Treg: T regulatory cell; TAM: Tumor associated macrophage.
---
Citation: Rucki AA, Zheng L. Pancreatic cancer stroma: Understanding biology leads to new therapeutic strategies. World J Gastroenterol 2014; 20(9): 2237-2246
---