Copyright
©2014 Baishideng Publishing Group Inc.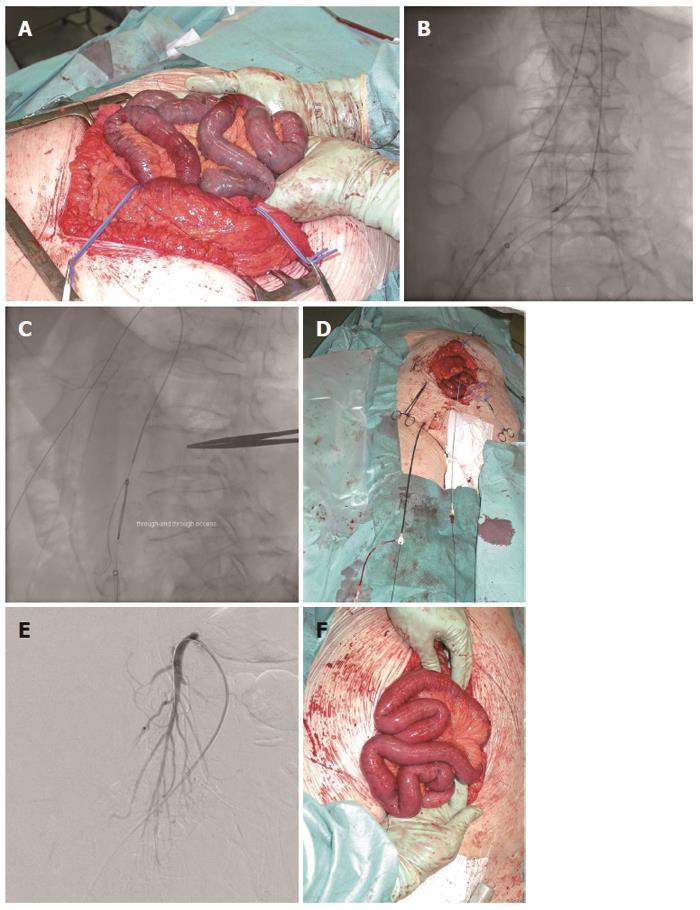 Figure 1 Hybrid approach in a patient with computed tomography verified acute thrombotic occlusion.
A: Laparotomy shows extensive small bowel ischemia with appearance of cyanosis, poor peristalsis and slight dilatation of small bowel loops. The superior mesenteric artery (SMA) was exposed followed by retrograde puncture of the SMA, passage of a guidewire across the occlusive lesion, which was first dilated with a 2 mm balloon, followed by passage of a 4 Fr Cobra slip catheter downstream from the infra-renal aorta; B-E: After retrograde puncture in the right common femoral artery, a long introducer and a snare (B) were brought up to catch the guidewire (C) introduced from the SMA, to establish through-and-through access (D) by bringing the guidewire out of the introducer that was inserted in the groin. The introducer was then advanced into the proximal SMA, followed by antegrade stenting with a short balloon expandable stent, then a longer self-expandable stent extension was introduced (E); F: Rapid recovery of normal color of the small bowel loops and peristalsis was noted before closing the abdomen. The patient had an uneventful recovery.
---
Citation: Acosta S. Surgical management of peritonitis secondary to acute superior mesenteric artery occlusion. World J Gastroenterol 2014; 20(29): 9936-9941
---