Copyright
©2012 Baishideng Publishing Group Co.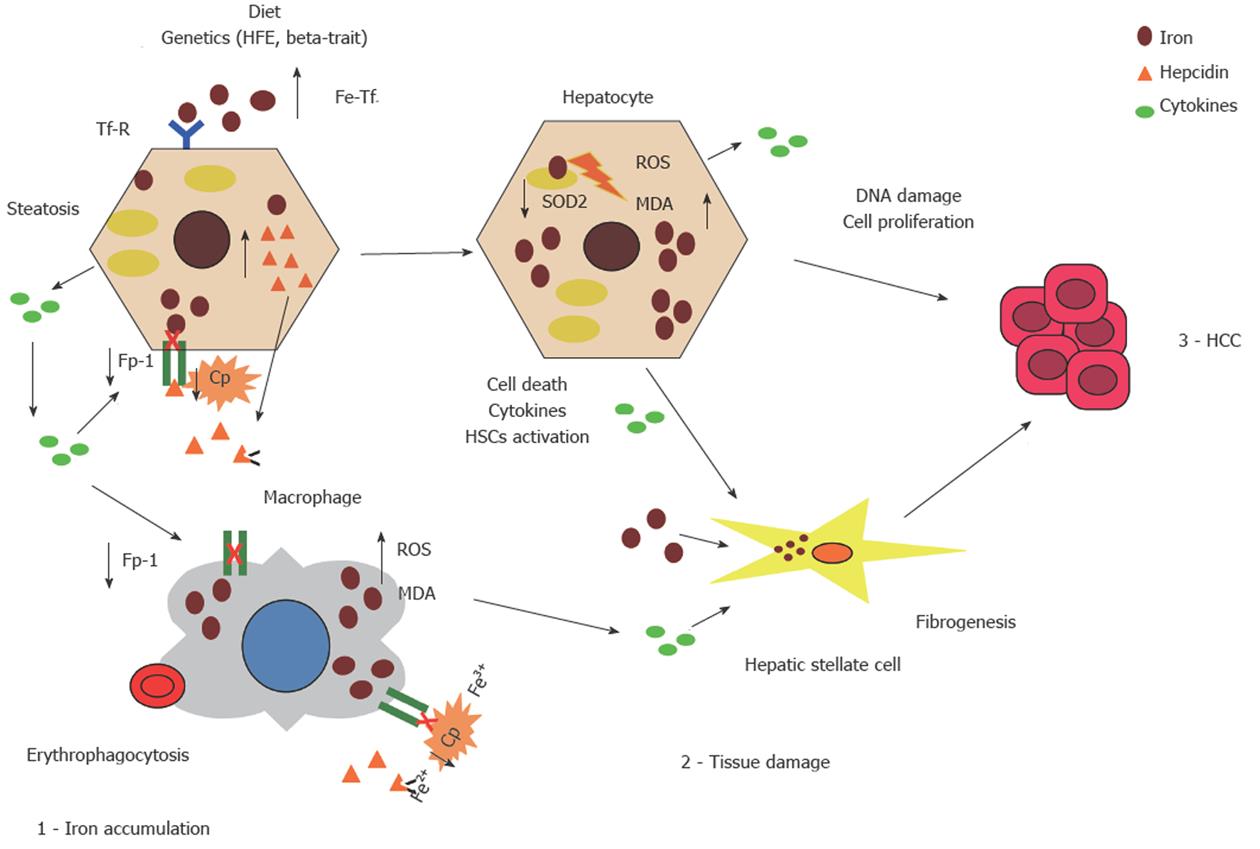 Figure 1 Proposed mechanisms explaining iron induced liver damage associated with steatosis and hepatic iron overload in hepatocytes (brown), macrophages (grey), and hepatic stellate cells (yellow).
Cp: Ceruloplasmin; Fe-Tf: Ferric-transferrin; Fp-1: Ferroportin-1; HCC: Hepatocellular carcinoma; HFE: Hemochromatosis gene; HSCs: Hepatic stellate cells; MDA: Malonyl-dialdehyde; ROS: Reactive oxygen species; SOD2: Mn superoxide dismutase; Tf-R: Transferrin receptor. Modified from Dongiovanni et al[19].
---
Citation: Valenti L, Dongiovanni P, Fargion S. Diagnostic and therapeutic implications of the association between ferritin level and severity of nonalcoholic fatty liver disease. World J Gastroenterol 2012; 18(29): 3782-3786
---