Copyright
©2012 Baishideng Publishing Group Co.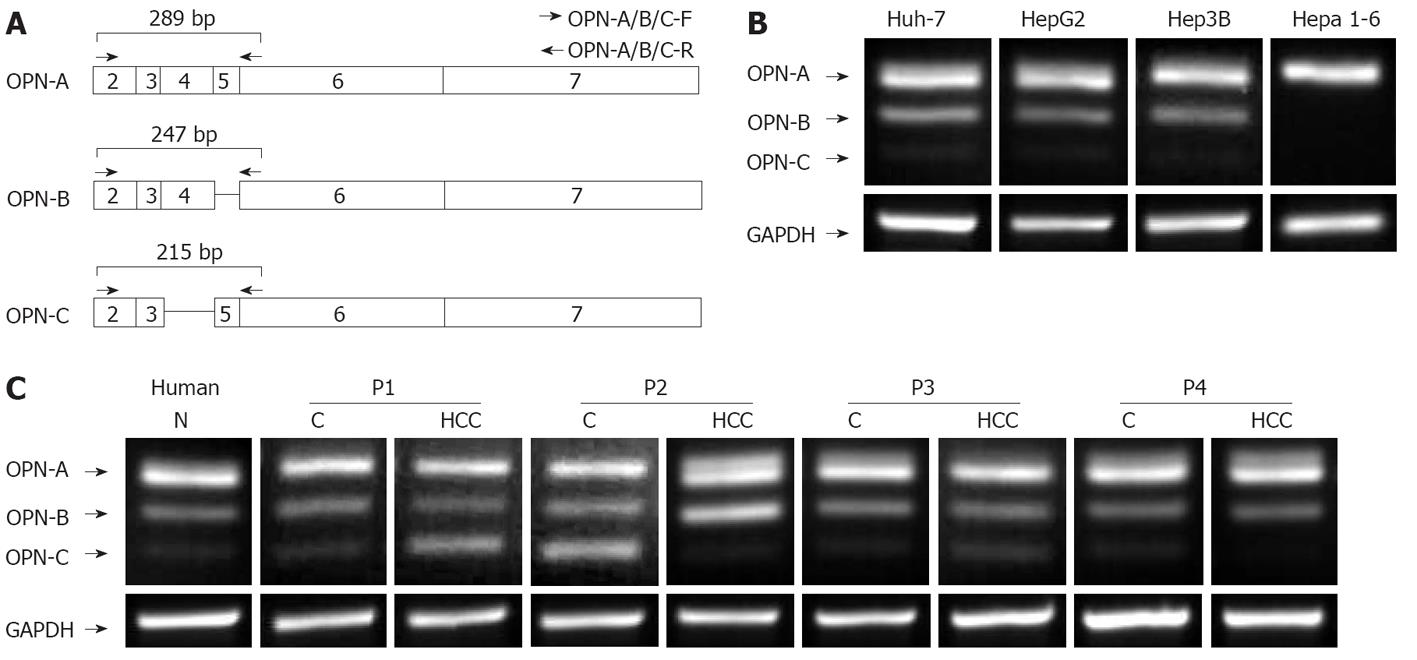 Figure 1 Osteopontin splice variants are expressed at different levels in the liver of hepatocellular carcinoma patients and in various cell lines.
A: Schematic representation of the three osteopontin (OPN) splice variants; B: Polymerase chain reaction (PCR) performed on cDNA from different cell types shows varying distribution patterns of OPN mRNA; C: PCR performed on cDNA taken from patient hepatocellular carcinoma (HCC), and its surrounding tissue indicates altered OPN splice variant expression in HCC. GAPDH: Glyceraldehyde-3-phosphate dehydrogenase.
---
Citation: Phillips RJ, Helbig KJ, Hoek KHVD, Seth D, Beard MR. Osteopontin increases hepatocellular carcinoma cell growth in a CD44 dependant manner. World J Gastroenterol 2012; 18(26): 3389-3399
---