Copyright
©2012 Baishideng Publishing Group Co.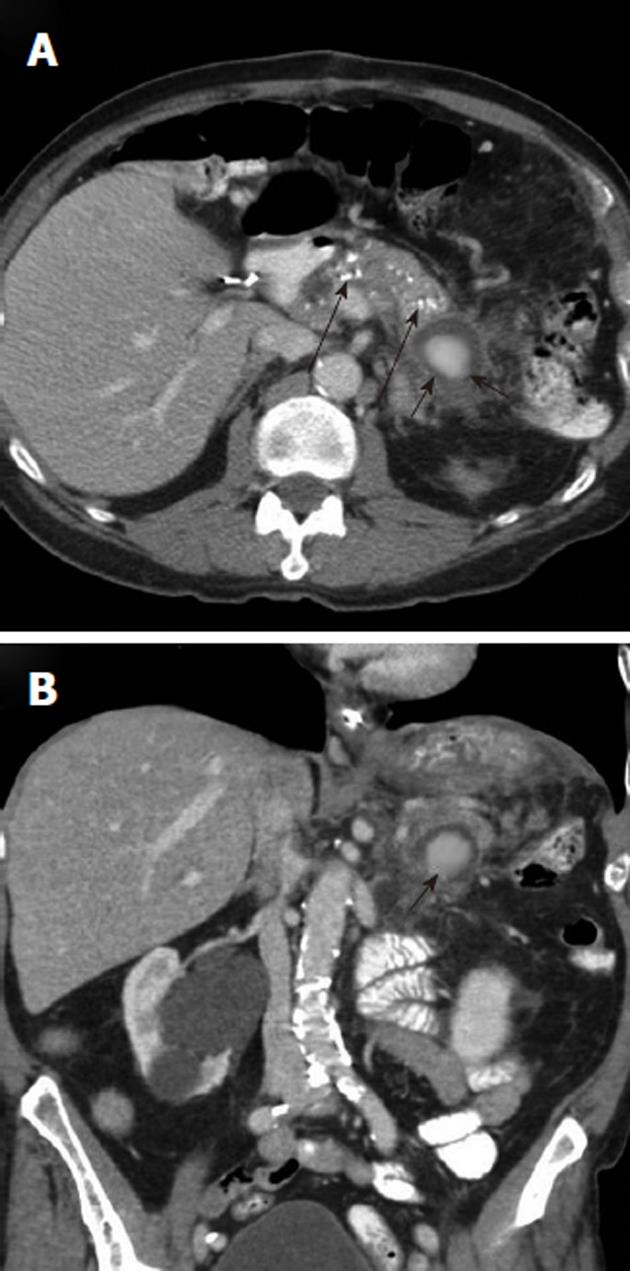 Figure 7 Upper gastrointestinal hemorrhage from pancreatitis related pseudoaneurysm.
A: Axial contrast-enhanced computed tomography (CECT) scan, obtained in a patient who presented with hematemesis, shows pancreatic calcifications (long black arrows) indicating chronic pancreatitis and an enhancing mass (black arrows) in the pancreatic tail; B: Coronal CECT shows the rounded enhancing mass (black arrow) with surrounding inflammatory changes. This is suspicious for a pancreatitis-related pseudoaneurysm as the source of the upper gastrointestinal hemorrhage.
---
Citation: Walker TG, Salazar GM, Waltman AC. Angiographic evaluation and management of acute gastrointestinal hemorrhage. World J Gastroenterol 2012; 18(11): 1191-1201
---