Copyright
©2011 Baishideng Publishing Group Co.
World J Gastroenterol.
Jan 21, 2011;
17(3): 273-282
Published online Jan 21, 2011. doi: 10.3748/wjg.v17.i3.273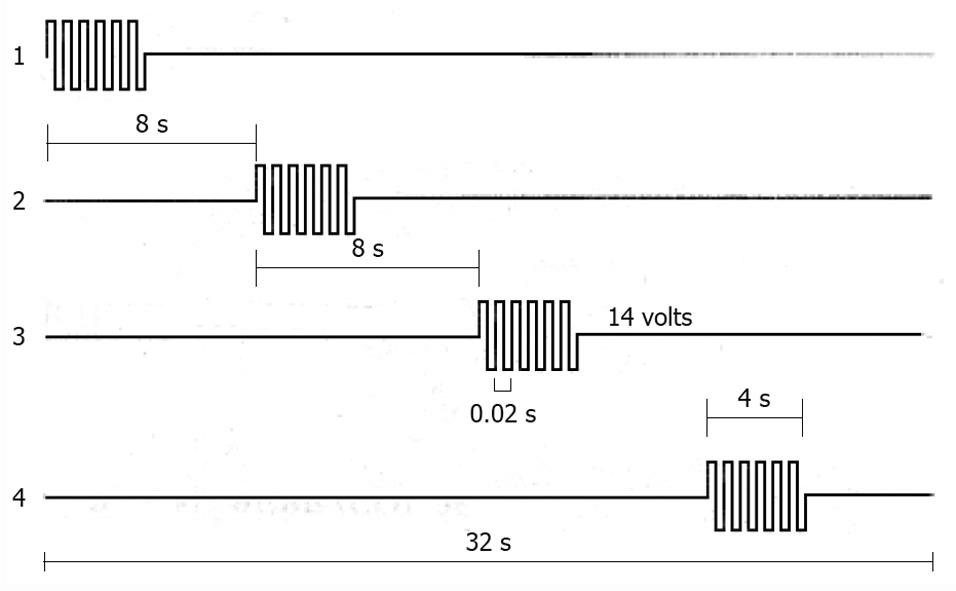 Figure 5 Characteristics of one sequential gastric pacing stimulation protocol in dogs are shown from the proximal (1) to the distal (4) electrodes, that were positioned along the gastric corpus and antrum at 4 cm interval.
Four second duration pulse trains with an amplitude of 14 V and a frequency of 50 Hz were delivered in synchronized fashion with a 4 s lag between adjacent stimulus sites[89].
---
Citation: Bortolotti M. Gastric electrical stimulation for gastroparesis: A goal greatly pursued, but not yet attained. World J Gastroenterol 2011; 17(3): 273-282
---