Copyright
©2011 Baishideng Publishing Group Co.
World J Gastroenterol.
Jan 14, 2011;
17(2): 231-235
Published online Jan 14, 2011. doi: 10.3748/wjg.v17.i2.231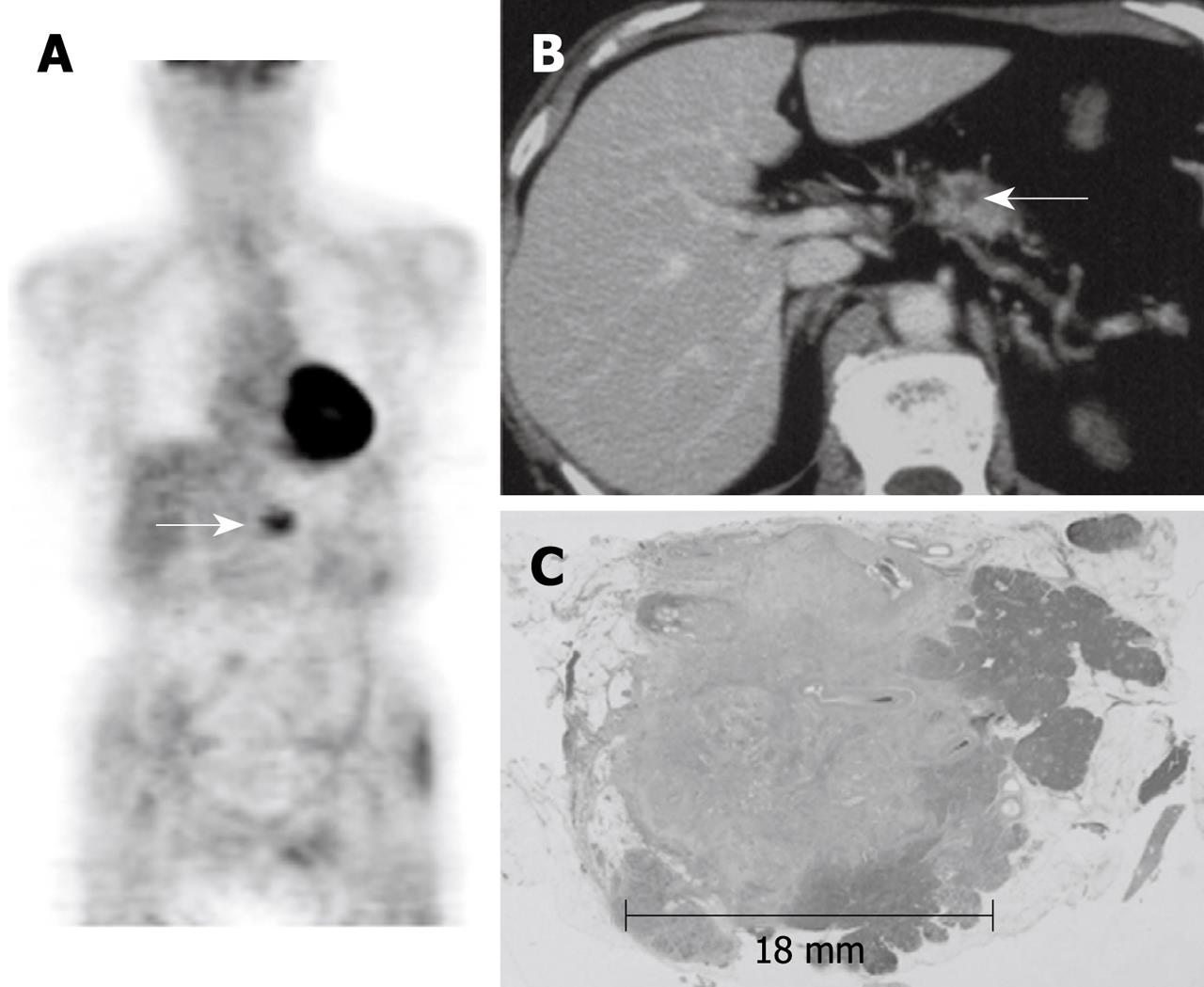 Figure 1 Positron emission tomography images of a 68-year-old male with TS1 pancreatic cancer. A: Whole body positron emission tomography image shows apparent increased uptake of 18F-fluorodeoxyglucose in the tumor (arrow, delayed point standardized uptake value, 3.06); B: Axial computed tomography image with contrast enhancement shows small low-density mass in the pancreas body (arrow); C: The histological findings (HE staining) of the pancreas revealed invasive ductal cancer in the body of the pancreas with a diameter of 18 mm.
---
Citation: Okano K, Kakinoki K, Akamoto S, Hagiike M, Usuki H, Yamamoto Y, Nishiyama Y, Suzuki Y. 18F-fluorodeoxyglucose positron emission tomography in the diagnosis of small pancreatic cancer. World J Gastroenterol 2011; 17(2): 231-235
---