Copyright
©2011 Baishideng Publishing Group Co.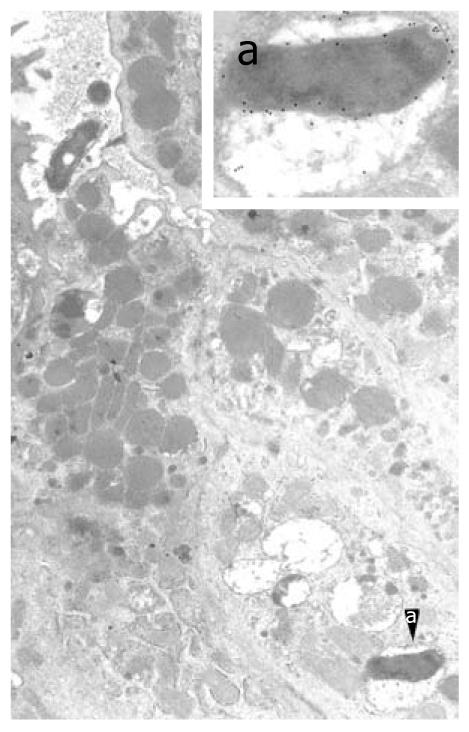 Figure 2 Intracellular Helicobacter pylori in human gastric epithelium in vivo.
A well-preserved Helicobacter pylori (H. pylori) organism in a cytoplasmic vacuole, enlarged in a (55 200 ×; 15 nm gold particles) to show immunoreactivity with anti-VacA antibody. Note two H. pylori in a luminal cleft (top left, 13 500 ×). Reprinted from Necchi et al[57], with permission from Elsevier.
---
Citation: Ricci V, Romano M, Boquet P. Molecular cross-talk between Helicobacter pylori and human gastric mucosa. World J Gastroenterol 2011; 17(11): 1383-1399
---