Copyright
©2010 Baishideng Publishing Group Co.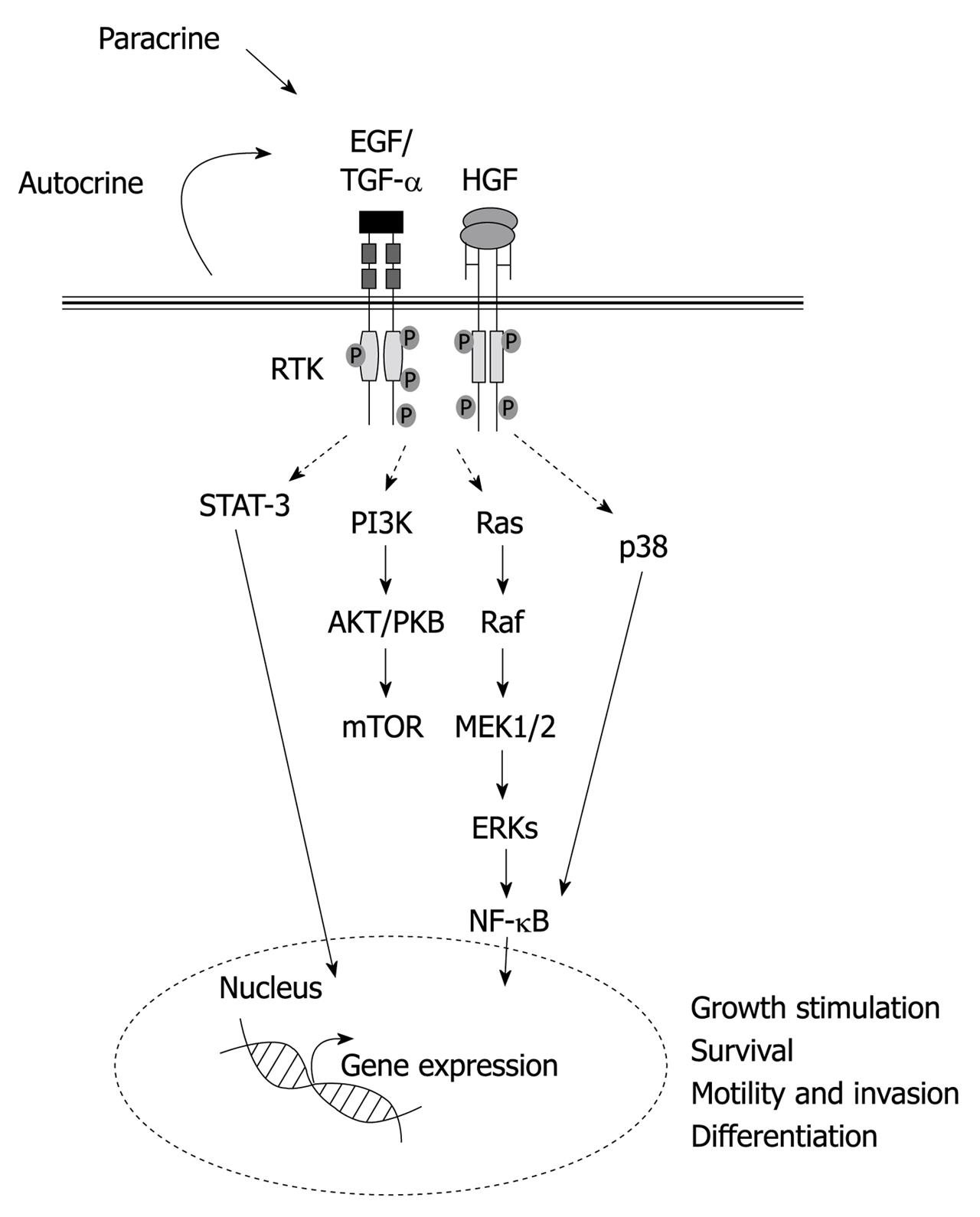 Figure 1 Schematic illustration of the major signaling pathways and biological activities induced by hepatocyte growth factor and epidermal growth factor receptor ligands in liver progenitor cells.
HGF: Hepatocyte growth factor; EGF: Epidermal growth factor; TGF: Transforming growth factor; STAT: Signal transducer and activator of transcription; PI3K: Phosphoinositide 3-kinase; NF-κB: Nuclear factor κB; mTOR: Mammalian target of rapamycin; MEK: Mitogen-activated protein kinase kinase; ERKs: Extracellular-signal-regulated kinases.
---
Citation: Sánchez A, Fabregat I. Growth factor- and cytokine-driven pathways governing liver stemness and differentiation. World J Gastroenterol 2010; 16(41): 5148-5161
---