Copyright
©2009 The WJG Press and Baishideng.
World J Gastroenterol.
Nov 28, 2009;
15(44): 5549-5557
Published online Nov 28, 2009. doi: 10.3748/wjg.15.5549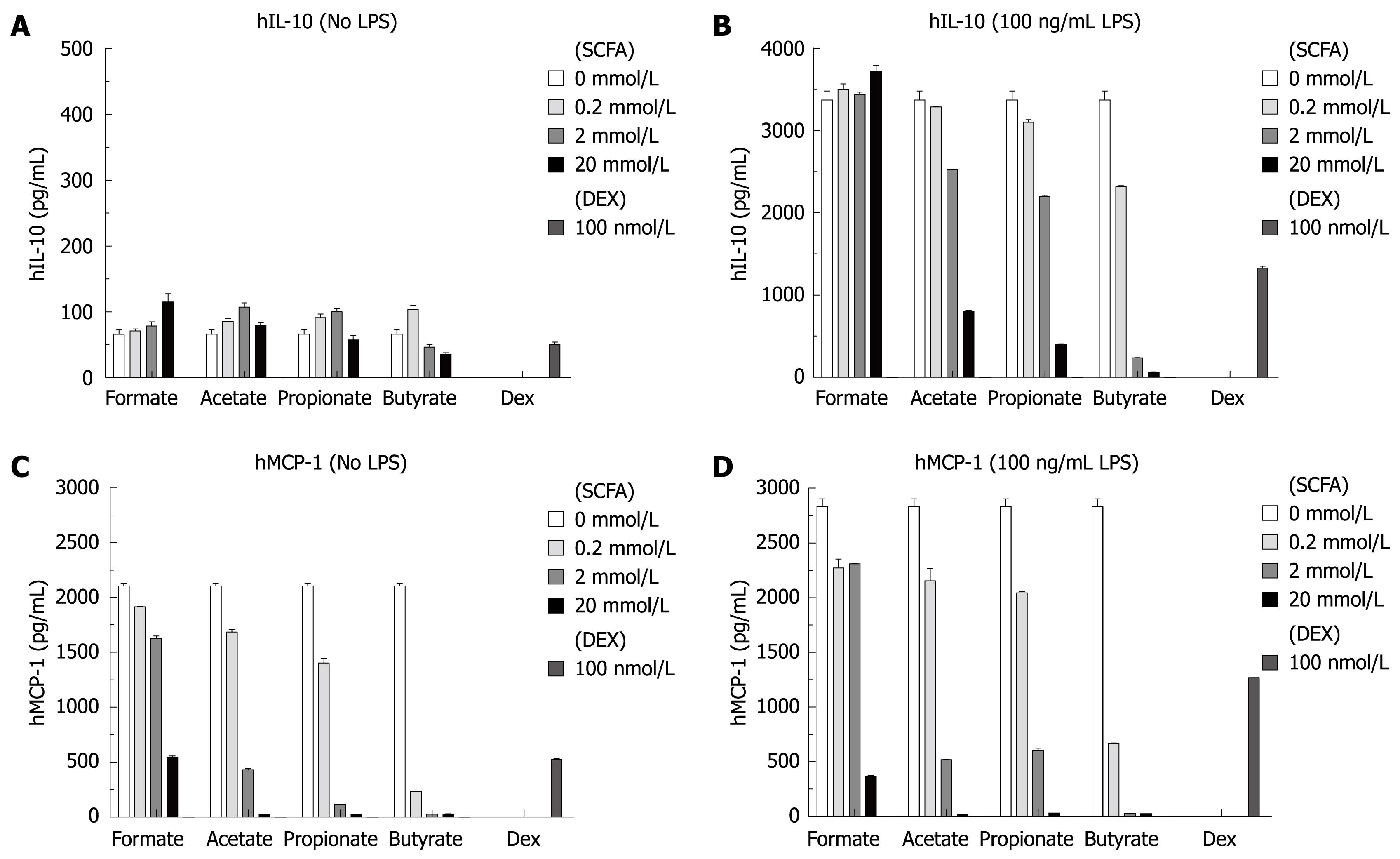 Figure 4 SCFAs specifically inhibit LPS-induced IL-10 production and constitutive MCP-1 expression in human monocytes.
The culture supernatants as in Figures 3A and B were analyzed for 8 proinflammatory cytokines (including IL-1β, IL-2, IL-6, IL-8, IL-10, IL-12p70, IFN-γ, TNF-α) or 9 proinflammatory chemokines (including MCP-1, MCP-4, eotaxin, eotaxin-3, IL-8, IFN-γ inducible protein-10, macrophage inflammatory protein-1β, macrophage-derived chemokine, thymus and activation-regulated chemokine) by Meso Scale Multi-Spot Discovery Technology. Only the data for IL-10 (A, B) and MCP-1 (C, D) are shown here. Similar results were obtained from 10 human donors.
---
Citation: Cox MA, Jackson J, Stanton M, Rojas-Triana A, Bober L, Laverty M, Yang X, Zhu F, Liu J, Wang S, Monsma F, Vassileva G, Maguire M, Gustafson E, Bayne M, Chou CC, Lundell D, Jenh CH. Short-chain fatty acids act as antiinflammatory mediators by regulating prostaglandin E2 and cytokines. World J Gastroenterol 2009; 15(44): 5549-5557
---