Copyright
©2009 The WJG Press and Baishideng.
World J Gastroenterol.
Mar 21, 2009;
15(11): 1394-1397
Published online Mar 21, 2009. doi: 10.3748/wjg.15.1394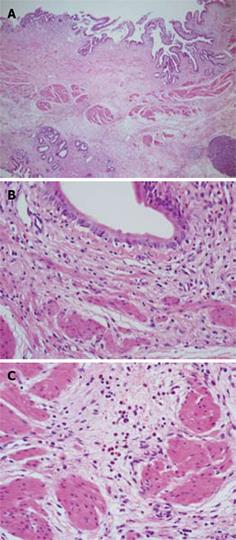 Figure 3 Histological examination of the bile duct wall.
A: Conspicuous fibrosis was seen diffusely in the bile duct wall; B: Eosinophilic infiltration was very mild, and in some areas eosinophilic leukocytes were not seen; C: There were some areas with scattered eosinophilic leukocytes.
---
Citation: Miura F, Asano T, Amano H, Yoshida M, Toyota N, Wada K, Kato K, Takada T, Fukushima J, Kondo F, Takikawa H. Resected case of eosinophilic cholangiopathy presenting with secondary sclerosing cholangitis. World J Gastroenterol 2009; 15(11): 1394-1397
---