Copyright
©2008 The WJG Press and Baishideng.
World J Gastroenterol.
Feb 21, 2008;
14(7): 1137-1140
Published online Feb 21, 2008. doi: 10.3748/wjg.14.1137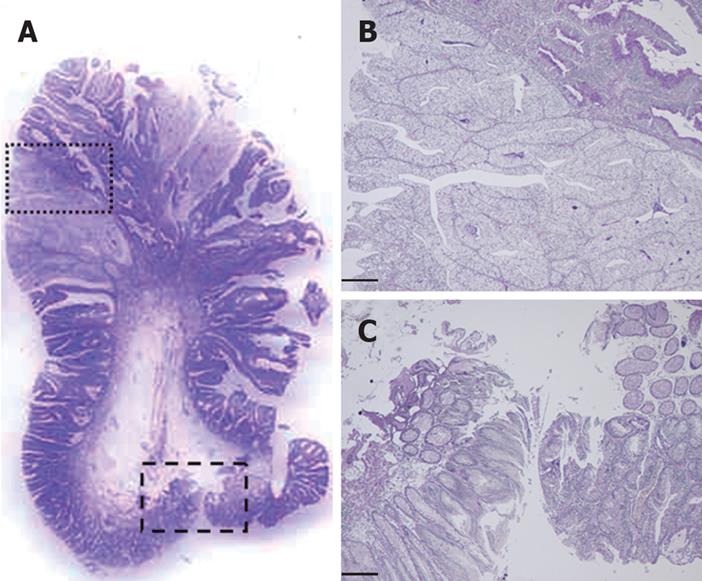 Figure 2 A: Polypectomy specimen containing adenoma and partial clear cell carcinoma.
The cut margin was showed on the bottom side; B: There was no transition between the areas of the usual adenoma on right top of the figure and the clear cell adenocarcinoma on left bottom of the figure; C: The cut margin was showed normal colonic mucosa, indicating that this polypectomy was curative treatment. Each bar indicates 200 &mgr;m.
---
Citation: Soga K, Konishi H, Tatsumi N, Konishi C, Nakano K, Wakabayashi N, Mitsufuji S, Kataoka K, Okanoue T, Mukaisho KI, Hattori T. Clear cell adenocarcinoma of the colon: A case report and review of literature. World J Gastroenterol 2008; 14(7): 1137-1140
---