Copyright
©2008 The WJG Press and Baishideng.
World J Gastroenterol.
Jun 28, 2008;
14(24): 3866-3871
Published online Jun 28, 2008. doi: 10.3748/wjg.14.3866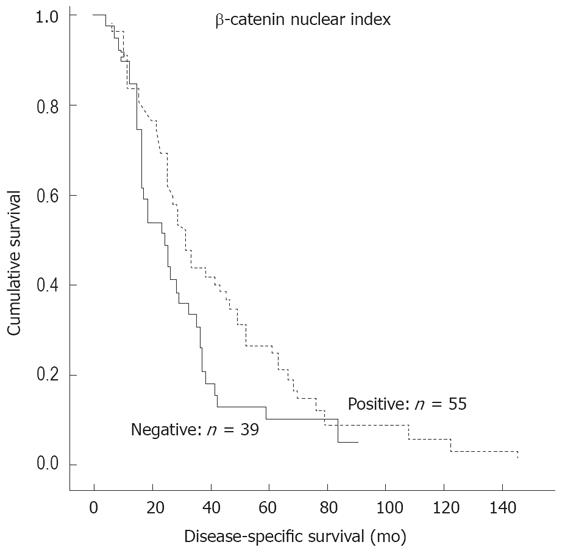 Figure 2 Disease-specific survival predicted by the nuclear index (NI) of colorectal tumors. The stippled line: nuclear expression positive. The continuous line: nuclear expression negative. The Kaplan-Meier, log rank test; P = 0.046. One patient died of another cause and was excluded from analyses.
---
Citation: Elzagheid A, Buhmeida A, Korkeila E, Collan Y, Syrjänen K, Pyrhönen S. Nuclear β-catenin expression as a prognostic factor in advanced colorectal carcinoma. World J Gastroenterol 2008; 14(24): 3866-3871
---