Copyright
©2008 The WJG Press and Baishideng.
World J Gastroenterol.
Mar 28, 2008;
14(12): 1903-1907
Published online Mar 28, 2008. doi: 10.3748/wjg.14.1903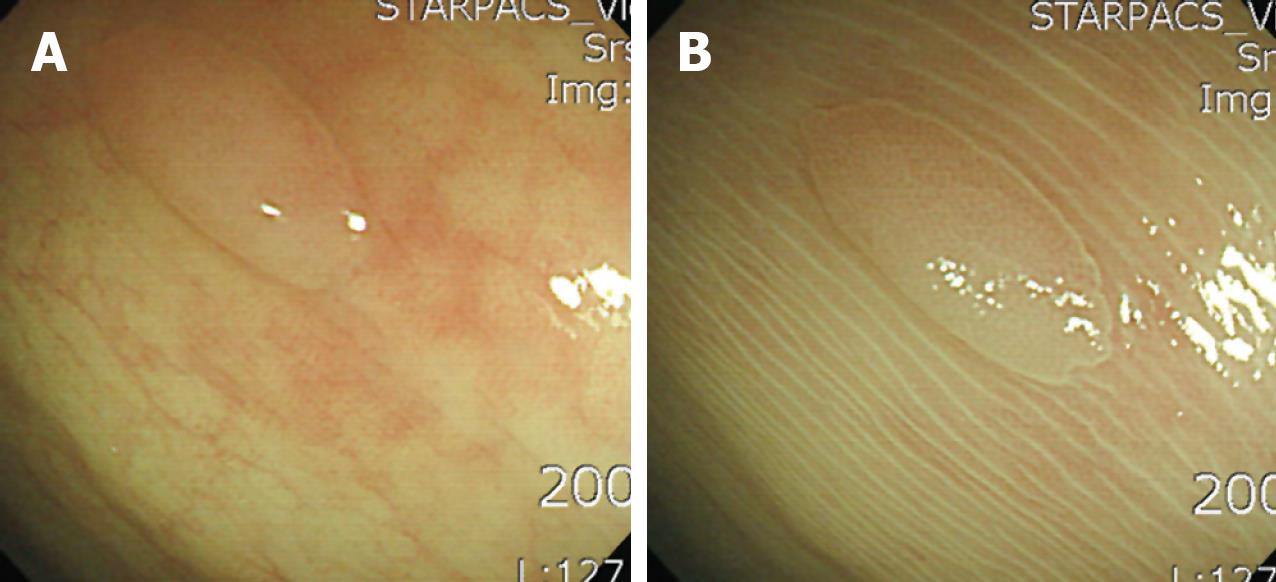 Figure 1 Linear and regularly patterned colonic mucosa surrounding a polyp.
On endoscopic removal, pathology revealed a hyperplastic colon polyp. A: Before spraying with acetic acid a sessile polyp is seen; B: After spraying with acetic acid the colonic mucosa surrounding the polyp has a linear and regular pattern.
---
Citation: Kim JH, Lee SY, Kim BK, Choe WH, Kwon SY, Sung IK, Park HS, Jin CJ. Importance of the surrounding colonic mucosa in distinguishing between hyperplastic and adenomatous polyps during acetic acid chromoendoscopy. World J Gastroenterol 2008; 14(12): 1903-1907
---