Copyright
©2007 Baishideng Publishing Group Co.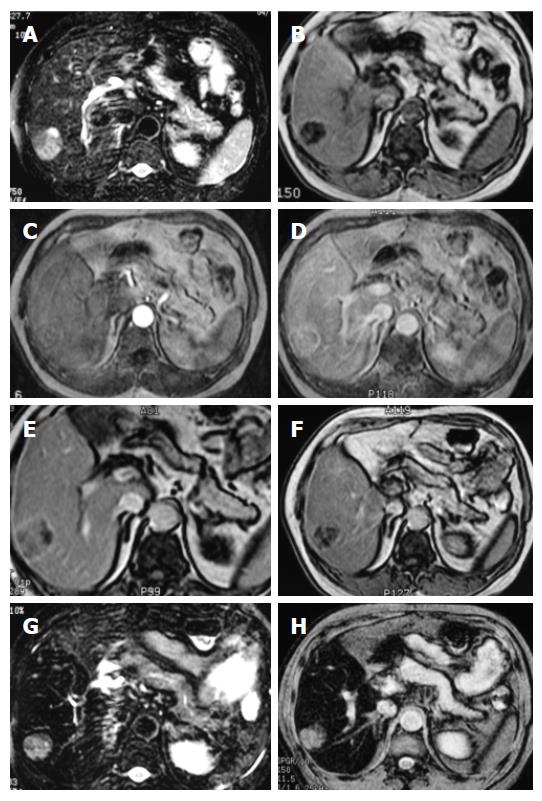 Figure 1 Images of HCC.
A: The lesion appears hyperintense on the pre-contrast T2WI FSE image; B: The lesion appears hypointense on the pre-contrast T1WI GRE image; C: The lesion enhances inhomogeneously during the hepatic arterial phase; D: Ring-enhancement is observed during the portal venous phase; E, F: Dynamic T1WI GRE images obtained after administration of ferucarbotran show ring-enhancement of an asymmetric moderately hyperintense lesion; G, H: A markedly hyperintense lesion with surrounding hypointense liver parenchyma is shown during the accumulation phase on ferucarbotran-enhanced T2WI and T2*WI images.
---
Citation: Cheng WZ, Zeng MS, Yan FH, Rao SX, Shen JZ, Chen CZ, Zhang SJ, Shi WB. Ferucarbotran versus Gd-DTPA-enhanced MR imaging in the detection of focal hepatic lesions. World J Gastroenterol 2007; 13(36): 4891-4896
---