Copyright
©2007 Baishideng Publishing Group Co.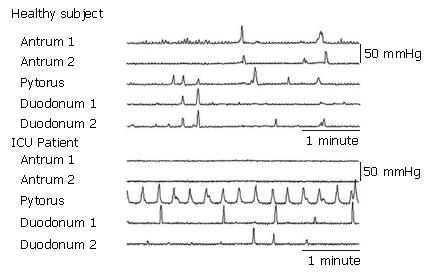 Figure 1 Manometric tracing from healthy and critically ill subjects during duodenal feeding (1 kcal/min).
Location of pressure sensors is shown on left. In the healthy subjects antral and duodenal peristalsis is seen, whilst the increase in activity in the pylorus in the critically ill is associated with absent antral activity[36].
---
Citation: Deane A, Chapman MJ, Fraser RJ, Bryant LK, Burgstad C, Nguyen NQ. Mechanisms underlying feed intolerance in the critically ill: Implications for treatment. World J Gastroenterol 2007; 13(29): 3909-3917
---