Copyright
©2006 Baishideng Publishing Group Co.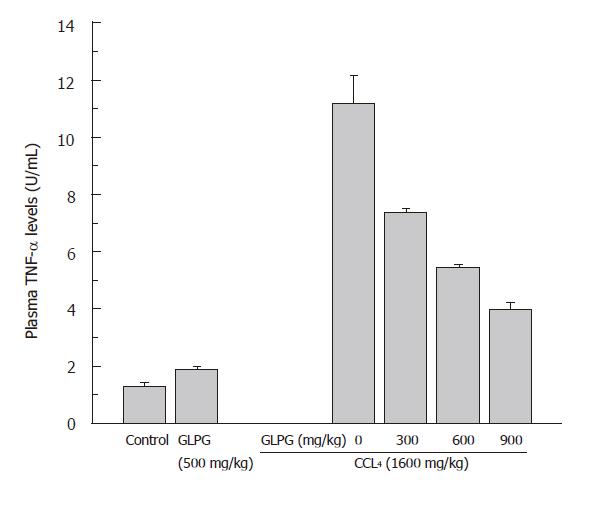 Figure 5 Effect of GLPG on the levels of TNF-ɑ in the plasma of mice, as determined by TNF-ɑ radioimmunoassay kit.
Compared with control group, administration of GLPG at various doses could significantly suppress the level of TNF-ɑ in a dose-dependent manner after 48 h. Data are the mean ± SD from 4 determinations.
---
Citation: Yang XJ, Liu J, Ye LB, Yang F, Ye L, Gao JR, Wu ZH. In vitro and in vivo protective effects of proteoglycan isolated from mycelia of Ganoderma lucidum on carbon tetrachloride-induced liver injury. World J Gastroenterol 2006; 12(9): 1379-1385
---