Copyright
©2006 Baishideng Publishing Group Co.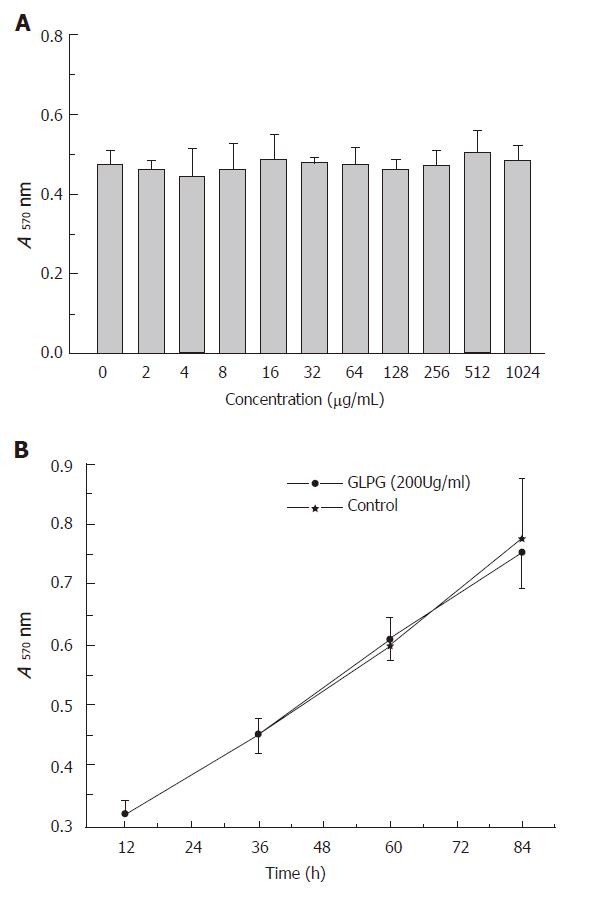 Figure 1 Effects of GLPG on proliferation of L-02 cells treated with GLPG at the concentration of 2-1024 μg/mL for 2 d (A) and at the concentration of 200 μg/mL for 3 d (B).
Viable cells were detected every 24 h. The cells untreated with GLPG were used as controls in experiment. Results shown represent the mean ± SD for at least three separate experiments.
---
Citation: Yang XJ, Liu J, Ye LB, Yang F, Ye L, Gao JR, Wu ZH. In vitro and in vivo protective effects of proteoglycan isolated from mycelia of Ganoderma lucidum on carbon tetrachloride-induced liver injury. World J Gastroenterol 2006; 12(9): 1379-1385
---