Copyright
©2006 Baishideng Publishing Group Co.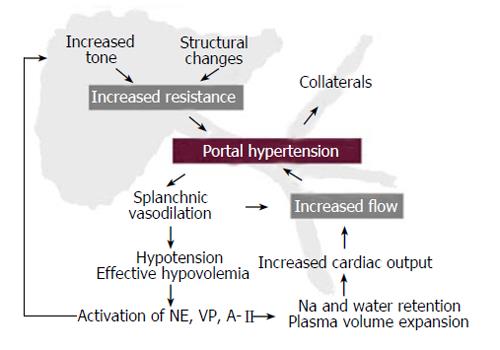 Figure 1 Summary of the pathophysiology of portal hypertension.
The increase in hepatic resistance leads to an increase in portal pressure. This leads to a cascade of disturbances in the splanchnic and systemic circulation characterized by vasodilation, sodium and water retention and plasma volume expansion, that are major players in the pathogenesis of ascites and hepato-renal syndrome. Additionally, these alterations lead to an increase in portal blood inflow that contributes to maintain and aggravates portal hypertension. Another characteristic feature is the development of porto-systemic collaterals that are resposible for complications such as variceal bleeding and hepatic encephalopathy.
---
Citation: Abraldes JG, Pasarín M, García-Pagán JC. Animal models of portal hypertension. World J Gastroenterol 2006; 12(41): 6577-6584
---